I originally got this recipe when I was fourteen from my Young Women leader at church. It is almost no fail. I know it's good when my single brothers-in-law request it constantly. Hungry farmers know what they like and what will keep them full for a long hard day of work.
White Bread
1. In mixing bowl dissolve in 4 cups warm water:
2 TBSP Yeast
1 TBSP Sugar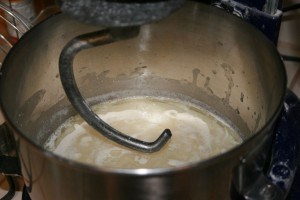 2.Let this mixture stand while you mix the following in a another bowl:
8 cups flour
1 1/2 cups powdered dry milk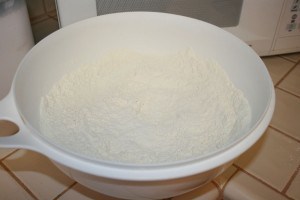 3. To yeast mixture in mixing bowl add:
2/3 cup sugar
2/3 cup canola oil
1 TBSP salt
Add flour and dry milk mixture to mixing bowl and mix together for about 3 minutes. Slowly add 2 1/2 – 3 more cups of flour. Knead in the machine for 3 – 5 minutes. Let the mixer do the work for you!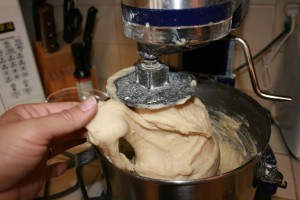 4. When the dough is stretchy knead it a little more by hand on a lightly floured surface.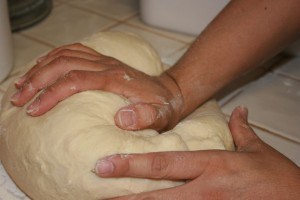 5. Place in a greased bowl.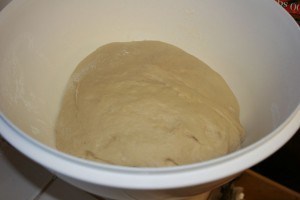 6.Cover and let rise about 1 hour or until double in size.


7.Punch dough down and cut into four equal pieces. Roll out each piece.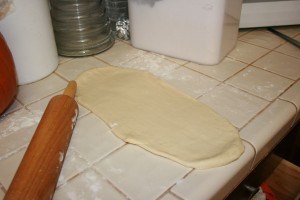 8. Shape into a loaf. Place in greased loaf pans.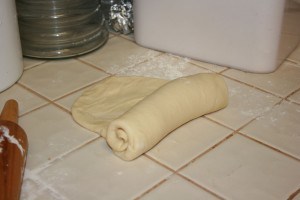 9. Cover and let rise only until tops of bread are about an inch taller than the pans. About 30 minutes. Bake in a preheated 350 oven for 25 minutes. Let cool in pans for 10 minutes.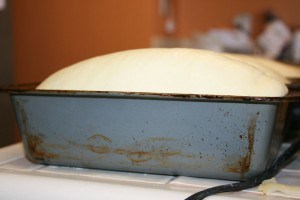 10.Take out of pans and brush tops and sides with butter. The butter helps to make a soft crust.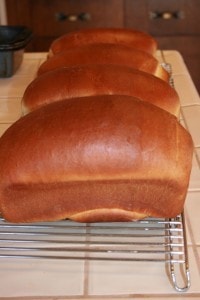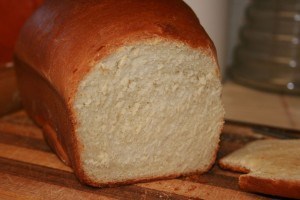 To make Cinnamon Raisin Bread roll out dough then spread brown sugar on top and sprinkle with cinnamon and raisins. Roll up into a loaf shape. Rise and bake as stated above. Makes great toast.