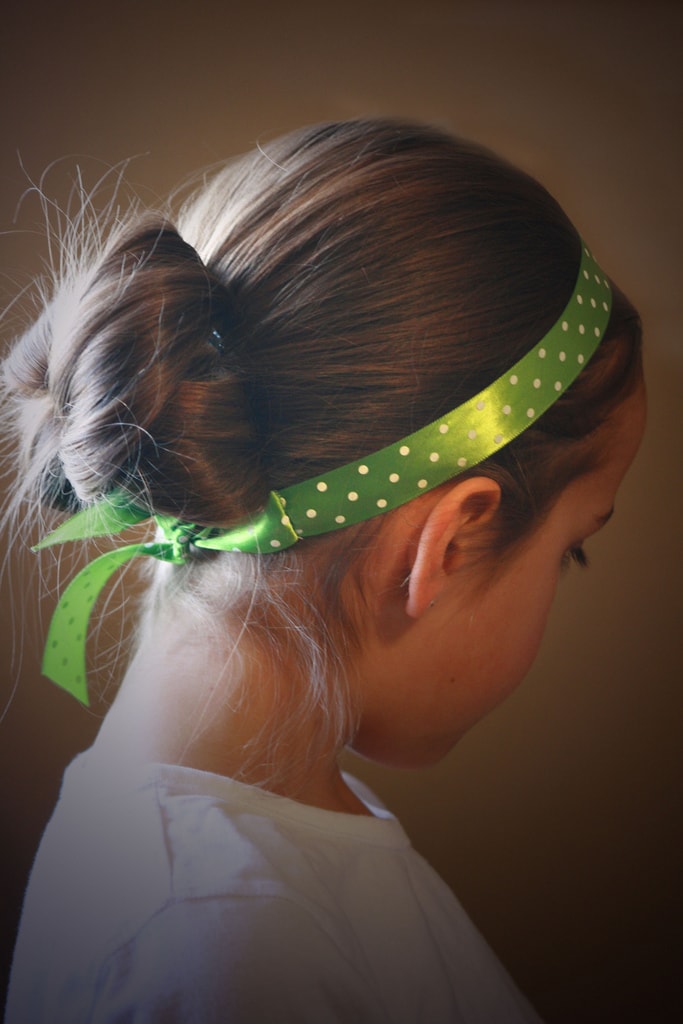 The night before Easter I was trying to decide what to do in my daughters' hair the next day. With six girls our Sunday mornings go a lot smoother when we plan ahead of time. I wanted them to be matching but not matching, do you know what I mean? I came up with the idea of sewing these quick ribbon headbands – three green and three blue – to match their Easter outfits. They received so many compliments (the girls and the headbands) I decided to share how very easy they are to make. This design is a play off of the easy ribbon headband tuorial from Altered Cloth.
Materials:
2 elastic pony-tail holders
36 inches Ribbon (or longer)
Fray Check
Step 1: Cut at least one yard of ribbon and put fray check (or clear nail polish) on the cut ends so the ribbon doesn't fray.
Step 2: Interlace the two pony-tail holders as shown in the pictures. Then measure the pony-tail holders from end to end by stretching lightly. You don't want to stretch them tight or the headband will be too tight and pull back off the head. Mine had a stretch of 4 inches.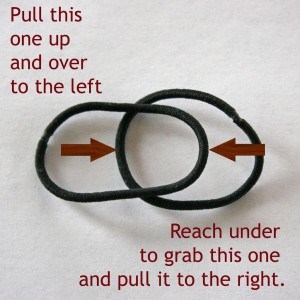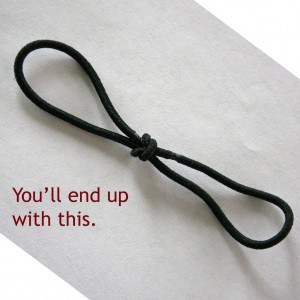 Step3: Now for some math. Yikes! Measure around your head or your daughter's head to find the overall measurement. Subtract the pony-tail stretch measurement from that. This gives you the total amount of ribbon you need to go around your head. Half this measurement. This is your total. (For my head the half measurement was 9 inches, for my younger daughters it was 7.5 inches) Fold ribbon in half and place the fold at the end of a yard stick. Measure the total measurement from the fold and mark with a pin on each strand of ribbon.
Step 4: Thread the left end of the ribbon through the pony-tail holder as shown. Pull until you get to the pin.
Step 5: Fold the ribbon so the right sides are together and sew close to the pony-tail holder.