I'm late posting this. So what else is new?
I participated in The Homeschool Blog Awards March/April Homeschool Swap. It's just a fun little way to get to know more about another homeschooling mom, visit her blog, and then send a little gift for her.
My swap partner was Joann from Homeschool Distractions. Is it any surprise my little gift involved chocolate?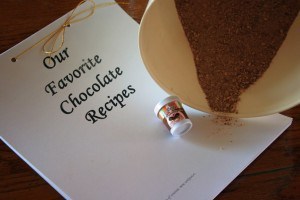 I forgot to take a photo when the package came. So there's only about 1/4 of the hot cocoa mix left, and the Gelato Chocolate Lip Gloss is half way gone. 😀
JoAnn gathered some chocolate recipes for me to try including some Chocolate Muffins like those you get at Costco. I'm so making those! Thanks JoAnn!!
Today (Saturday, May 17) is the last day to sign up for the May/June Swap. Visit the link to find out more.