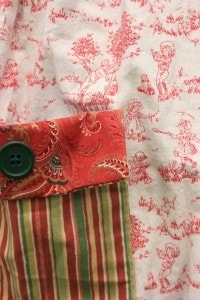 I'm participating in the Summer Fun Apron Swap hosted by A Feathered Nest. I decided this was the perfect excuse to make some more gathering aprons. These are perfect for the girls when they gather eggs from the chickens. No more stretched out shirt bottoms! The apron is also handy for gathering veggies from the garden.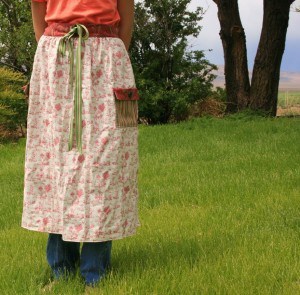 It starts out functioning as most ordinary aprons do.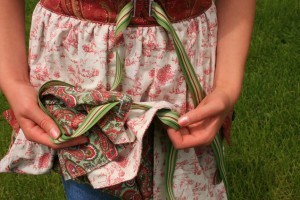 By stringing the ribbon ends through buttonholes on the bottom of the apron a giant "pocket" is created.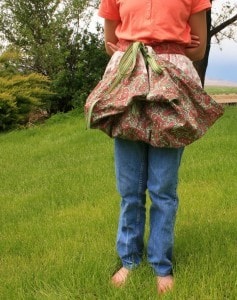 Yes, I know it looks big and puffy, maybe a little bit funny, but dang! if it isn't one handy little apron!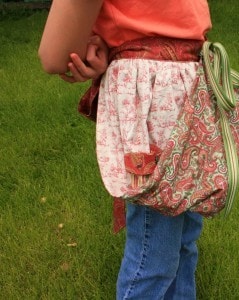 I'm so glad that The Cottage at Frog Creek wrote a tutorial for making these so I wouldn't have too.