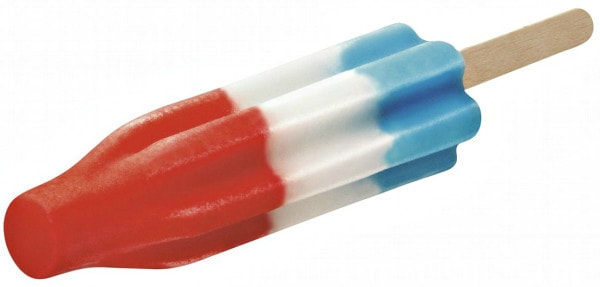 Remember those bomb popsicles from your youth? My kids love the ones we get from Schwan's. Its just plain fun to eat a striped popsicle with different flavors for each layer. Several years ago I decided to take the same concept and turn those bomb popsicles into a drink.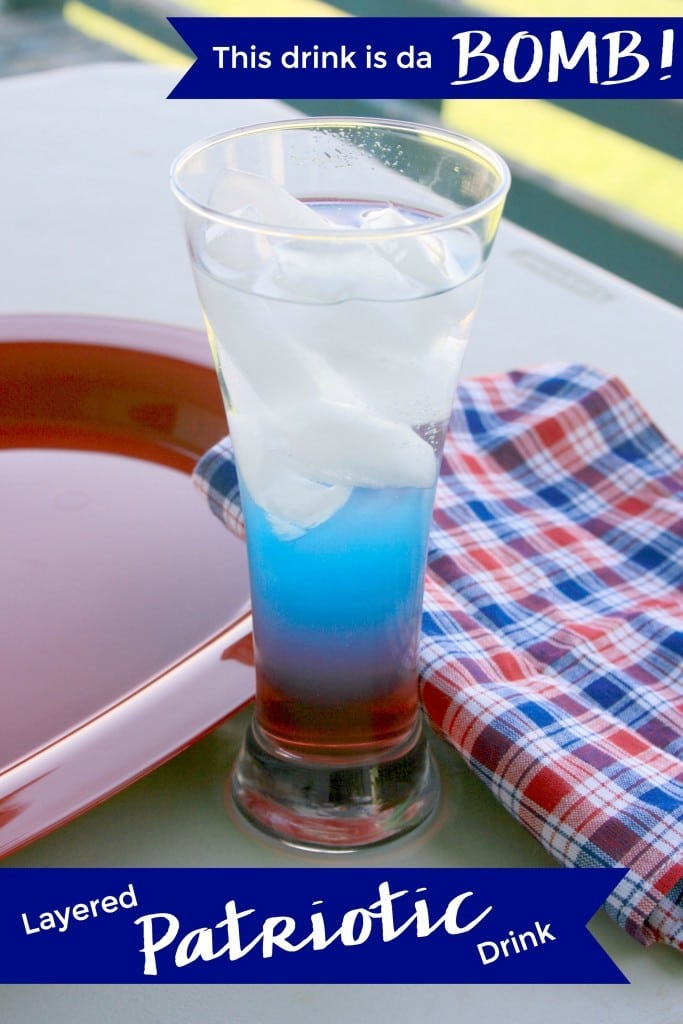 The results were one cool to look at, refreshing to sip on a sweltering summer day drink. This drink is da BOMB! It's a layered red, white and blue patriotic drink fun for the 4th of July or any patriotic holiday.
Ingredients:
Cranberry Juice
Blue Gatorade or Powerade
Diet 7 Up
Fill a clear glass with ice. Pour some cranberry juice into the bottom. Next pour in some blue Gatorade making sure you pour directly onto the ice and not into the cranberry juice. Fill the rest of the glass with Diet 7 Up, again pouring directly onto the ice and not into the Gatorade.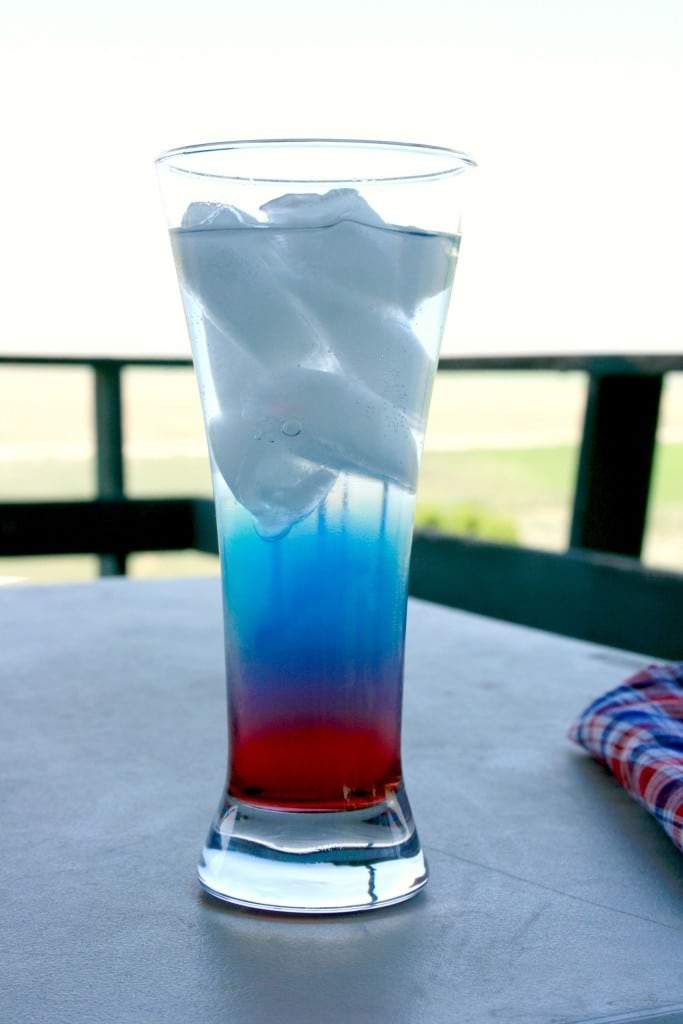 How does this work? The cranberry juice, Gatorade, and Diet 7 Up all have varying amounts of sugar. The more concentrated a drink is (more sugar it has) the more dense it is. Those that are less dense "float" on top. The other trick is to pour right on the ice otherwise you just end up mixing the colors, which I admit can be fun, but you don't end up with a multi-layered masterpiece. Knowing the tricks of the trade you can create rainbow colored drinks of your own catering the colors to match a birthday theme, baby shower, or other holiday get togethers. The colors will eventually blend together so these drinks can't really be made ahead of time. I've found that kids will wait for their drinks because the magic of watching it come together is so much fun.