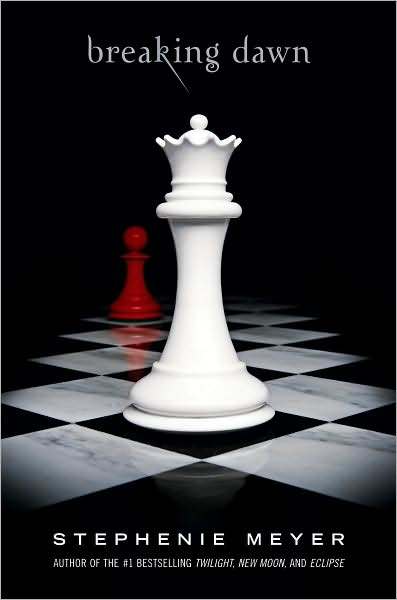 If you're a Twilight fan I bet my boots your counting down 'til midnight anxiously waiting the release of Breaking Dawn. For those with nothing better to do here are some fun goodies to while away your time.
1. My mom's bookstore is having an invitation only party for those who pre-ordered the book. You can see the invite here. Doesn't that sound like fun?
2. How about designing your own Twilight T-shirt? My personal favorites are the "imprinted" or "Runs with the pack" in white lettering on a black scoop neck shirt. Can you tell which male character I like better?
3. If you still can't tell then have a look at the etsy treasury I created to celebrate the release of Breaking Dawn. There are some talented artists out there! You may find a piece of jewelry that's just your style. My favorite piece is titled, "Jacob's Ride". The treasury will last until Saturday at 6:24 pm pst.
4. Jewelry not your thing? How about some custom fragrances that are Inspired by Twilight? I'm more of a woodsy, earthy scent kind of girl so Alice appeals to me. I'm tempted to buy Jacob for Mr. Ferrero Rocher or maybe to wear my own self!
5. How about some clips of the upcoming movie to watch? Twilight: Teaser Trailer or Twilight Trailer #2 (starts off slow but it's good) or The First Completed Scene or Some Behind the Scenes Footage or
6. And if you feel like reading an excerpt from Breaking Dawn, Chapter 1 of Midnight Sun (Edward's side of the story – scroll to the bottom of the page)
7. You can also see pictures of each of the cars described in the Twilight books.