Do you see this lovely plate?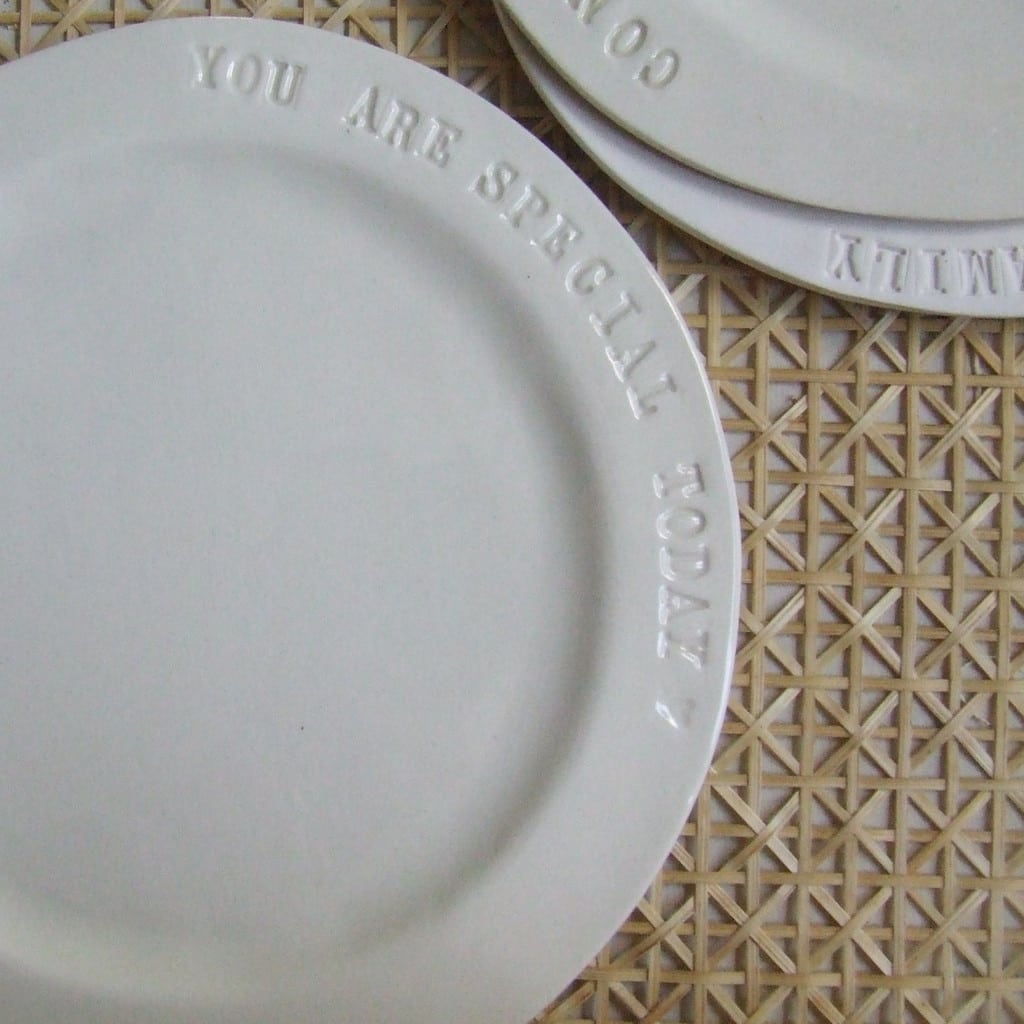 Remember when I wrote about our "You Are Special Days"? This plate is even more chic than the red plate we use. It is also going to our lucky randomly drawn winner from all those who participated in Wordfull Wednesday last month. I think it is an appropriate prize considering our only topic for the month was Inner Beauty. What a fun way to celebrate the beauty of each member of your family!
Should you wish to get your won plate you can purchase it from Palomas Nest etsy shop.
The winner of this plate is………….
…………..uh huh, I'm going to make you work for it
………………..is the suspense killing you yet?
…………………. How about now?
………………….. oh, all right!
The winner is The Lazy Reader! Congratulations! Your daughters are going to love this!