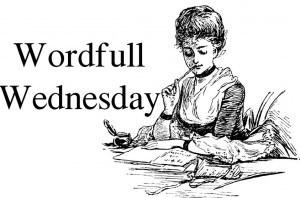 Ask me to speak of my husband and all his good qualities and I'll talk your ear off making you very jealous in the process. Ask me to praise my children and all that they are becoming and you'll soon realize how beautiful, talented, and smart they each are. Ask me to tell you about myself – my accomplishments, my talents, my interests, my desires, my weaknesses and faults – and you might be surprised at the silence and stuttering to find words that follows. It is hard for me to talk about myself, to bare my soul for all to see, but I'll try.
Who am I?
I am…
. . . a baby when I hold a newborn babe and try to see the world through fresh eyes
. . . . a child playing kickball with my daughters and rolling down our grassy hill giggling the whole way
. . . . spoiled listening to my father play his guitar every night of my childhood. Dan Fogelberg's "Leader of the Band," The Beatles' "Blackbird," and Eric Clapton's "Hey, Hey" serenade me to sleep
. . . 15, the youngest freshman at Ricks College in the fall of 1993
. . . . a young bride, one month after turning seventeen, posing for pictures in front of the Salt Lake Temple where I was married. Being robbed from the cradle according to some. Fulfilling my destiny according to me
. . . . a first-time mother, one month before my eighteenth birthday, cuddling my daughter
. . . . a recipient of many kind acts of service – some big, some small, all appreciated
. . . . terrible at keeping my house clean. It's more fun to do other things
. . . . a daughter still calling my mom for advice and to tell her all my joys and sorrows
. . . . silly as I dance and sing around the kitchen everyday just to see my children roll their eyes – then I catch them doing the same thing later
. . . . impatient
. . . . my husband's lover. I once answered the question "What is you favorite commandment?" with "to multiply and replenish the earth." It would have been more direct to answer "to cleave unto my husband and none else" 😀
. . . . a steward over the children who God has trustingly placed into my care
. . . . thought to be in my mid-30's, because I have seven children, but I "look to young to have that many kids!"
. . . ancient. The blood of my ancestors – women of faith, humility, strength, fortitude, and wisdom – courses through my veins
. . . . a giver. My life has been a very blessed one. My wise parents provided me with many opportunities for growth and discovery of talents. But they also taught, "where much is given much is required." (Doctrine and Covenants 82:3) Meaning, the Lord has blessed me with these talents so I can be an instrument in His hands to serve others – whether it be my husband, my children, friends, or anyone else whose paths I cross
. . . . me.

To participate in Wordfull Wednesday write a post on this week's topic "This is Me," sign the Mr. Linky below making sure to put the link to your post not your blog in the url box.