I ♥ Faces is a new site dedicated to gathering photographs of people's faces. It's my goal to participate every week. After all I have a lot of faces around here to keep me busy. ☺ THis week's topic is "Anything Goes."
Here's my kids' entry: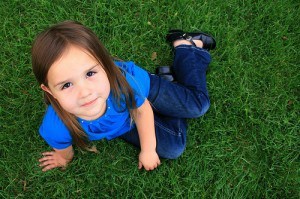 Cookie loves her teal shirt. Wears it day after day. This was the first day so it's still clean! ☺
And my adults' entry: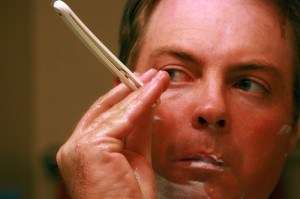 How does your man shave? Mine does it the old fashioned way – with a straight edge.
Can't get enough of seeing the expressions on people's faces? Go to I ♥ Faces for more links to entries.