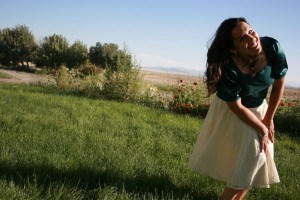 Those who know me (I'm talking friends, not family) probably remember the first time we were introduced and heard my name spoken. OK, you probably don't remember anything except that it was very strange, different, and hard to pronounce.
Montserrat
How do you say it? Mon see rat? Mont say rat? You see why I usually just prefer to tell people my nickname. Montse. That in itself is hard to pronounce, but it is easier to remember, you just take the rat off and say moan see. You know, you moan when you see me coming and say "Oh, no! Not her again!"
When I was little and my siblings and I would get in arguments they'd call me monster rat because that's what my name spelled if you switched the t and s. In fact, that's what was on my Costco card for a whole year Monsterrat. What's worse is I didn't notice it until 5 months after I had the card!
So once and for all, here is how you pronounce my name. For those who speak English it's easier to say Mawn-ser-RAHT. You can hear the English version pronounced here. The proper way to say it is mon-seh-RAHT. This link was the best I could find to hear it pronounced correctly. It is actually pronouncing the full name of a Catalan singer so just listen to her first name. It's the eighth one down the list.
I love my name. It is a family name reminding me of my Catalan heritage. My grandmother even found one of my direct ancestors named Montserrat who shares my same birth date about 400 years earlier. It's just not a common name for the states so I've had to deal with mispronunciations all my life. But it makes hearing my name pronounced correctly that much more gratifying. I really appreciate it when friends (and family!) take the time and effort to pronounce it correctly.
And in case you are wondering where Montserrat comes from, it is a mountain north of Barcelona, Spain. You can see a slide show of photos here. There is also an island in the Carribean named Montserrat. The Beach Boys sing "that Montserrat mystique" in the song Kokomo.

****************************************
Reposted from an old blog post with some revisions because so many have asked about my name.