The birthday bash at i ♥ faces continues this week with EIGHTEEN guest judges each choosing their favorite face photo. There are also prizes to be won each day. And they've unveiled their new brilliant logo.

The task
this week
was to show our best face photo taken either in Dec '09 or January '10. I had a very hard time deciding which photo to post. Obviously I had plenty of delicious ones of
Hershey
and some pretty good ones from Christmas, but in the end I went with this one of my very shy, very quiet Fudge. She is so sweet, soft-spoken, and well-natured that she often gets overlooked. This morning I grabbed my camera and told her I'd take pictures of just her. She was so excited!! She changed her clothes, put mousse in her hair, and dressed it up with a headband we sewed during "our time" together last week. This girl is known around here for her very expressive face. Maybe later this week I'll share a little mosaic of all the faces she made during our shoot.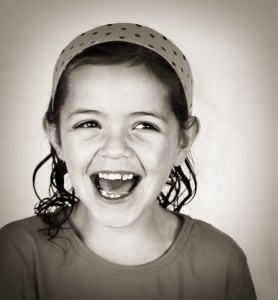 © 2007-2009 Chocolate on my Cranium, LLC all rights reserved