Reposted from 4/04/2009
This is another activity we do every Easter as a family. It helps us learn what happened every day of the last week of Jesus Christ's life leading up to the crucifixion and resurrection. Each member of the family will create a simple chart as the week progresses. The pictures included with the lesson are different than the ones shown in the example below. This is a chart created by Bon Bon several years ago.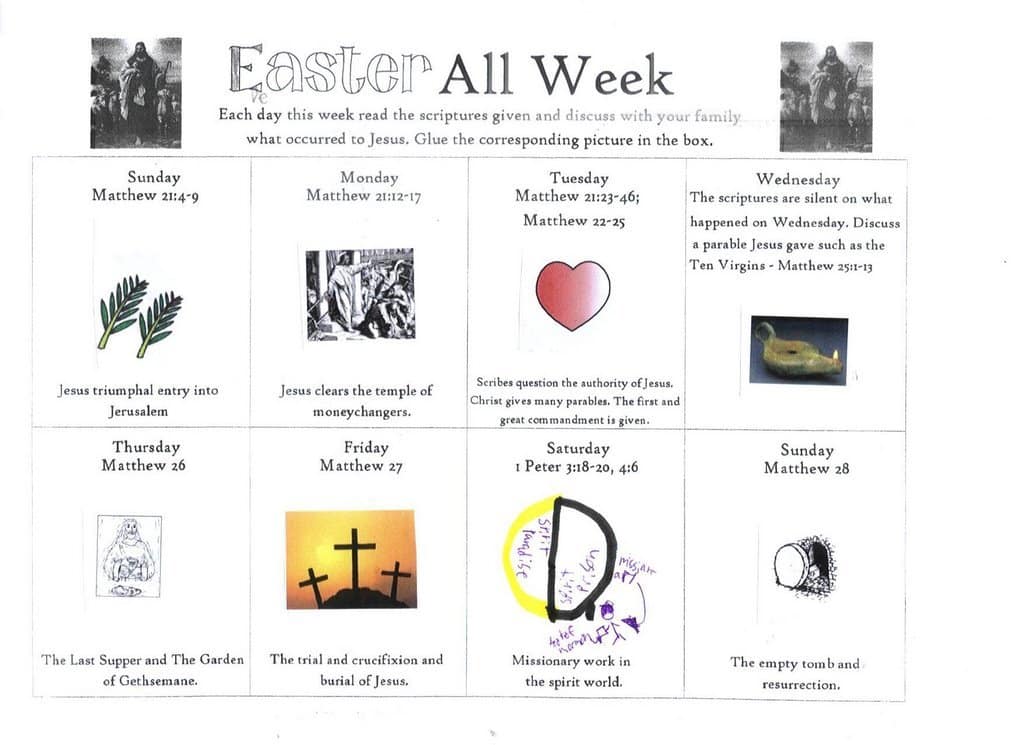 If you don't have an account with Scribd you can download the document here on Google Docs.
For some reason the lessons are printing really big, cutting some of the images off when printed right from the Scribd screen. The best way to avoid this is to download the pdf file to your computer and then print it. You must have a Scribd account to download the file but it is free. To download click on More (next to Scribd in the upper left corner) and select Save Document.
Easter All Week

© 2007-2009 Chocolate on my Cranium, LLC all rights reserved