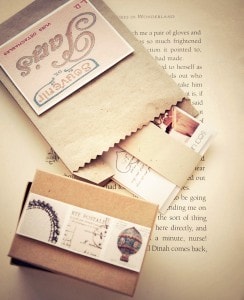 …lapping up the lovely packaging at oh, hello friend.
…crocheting a baby hat for my newest niece born this morning!
…watching the newest niece's siblings.
…enjoying the gorgeous clear sky and crisp spring-like feel to the air.
…am looking for old hardcover books to make these.
…waiting for our new fridge to arrive. The old one died again. For real this time.
…thinking of making a few of these peasant tops for my spring wardrobe.

© 2007-2009 Chocolate on my Cranium, LLC all rights reserved