Families are the nucleus of our lives. It is in our families where we learn to love, forgive, and serve one another. It has been great fun having the Wordfull Wednesday topics for this year center around The Family. I take it you all like to talk about your families because the participation in Wordfull Wednesday continues to increase. February in particular had a record number of contributors.
Each month a randomly chosen participant in Wordfull Wednesday wins a gift. All gifts this year will center around the family. There are some beautiful prizes in store for upcoming months! The gifts for February and March are gorgeous. They come from Love Stamped, an etsy shop selling personalized hand stamped sterling silver jewelry.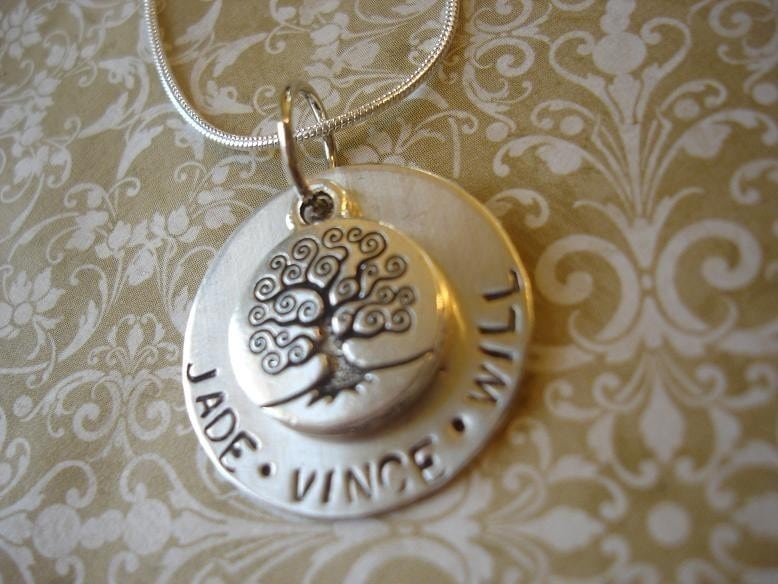 February's randomly drawn winner is Clarisajo. She'll receive this beautiful Family Tree hand stamped necklace.
March's winner is Jannet. She won this Jumbo Family Tree necklace. Aren't they both gorgeous? I think they'd make terrific Mother's Day gifts.
Congrats ladies! Please e-mail me at chocolateonmycranium [at] live [dot] com to claim your necklaces.

© 2007-2009 Chocolate on my Cranium, LLC all rights reserved