Merrily we roll along, roll along, roll along…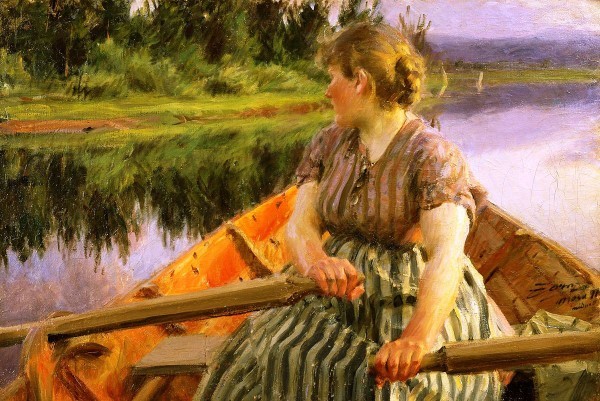 Yup, that was me merrily going along my way when one day in my personal study I came upon this scripture in Isaiah "Depart ye, depart ye, go ye out from thence, touch no unclean thing; go ye out of the midst of her; be ye clean, that bear the vessels of the Lord." (52:11) and more specifically this scripture in the Doctrine and Covenants "Go ye out from Babylon. Be ye clean that bear the vessels of the Lord." (133:5)
"Hmmm," I thought, "Babylon. What exactly is meant by that?"
Then here's the "kicker" that got me. Actually two kickers. The first was rereading Elder D. Todd Christofferson's talk entitled "Come to Zion." In that talk he said, "The Savior was critical of some of the early Saints for their "lustful … desires" (D&C 101:6; see also D&C 88:121). These were people who lived in a non-television, non-film, non-Internet, non-iPod world. In a world now awash in sexualized images and music, are we free from lustful desires and their attendant evils? Far from pushing the limits of modest dress or indulging in the vicarious immorality of pornography, we are to hunger and thirst after righteousness. To come to Zion, it is not enough for you or me to be somewhat less wicked than others. We are to become not only good but holy men and women. Recalling Elder Neal A. Maxwell's phrase, let us once and for all establish our residence in Zion and give up the summer cottage in Babylon" (see Neal A. Maxwell, A Wonderful Flood of Light [1990], 47, emphasis added.)
While I watered the garden that day (truly an all day project) I contemplated Elder Christofferson's admonition that it's not enough to be less wicked but to be holy. What areas of my life did I need to improve?
The second kicker came the very next day. I am currently reading "In the Strength of the Lord," a collection of talks from the 2009 BYU Women's Conference. While nursing Hershey I read the talk given by Mary Ellen Edmunds called "Letting Go of the World: It is Time to "Sell the Summer Cottage in Babylon."  There it was again….a summer cottage in Babylon! Sister Edmunds says, "It's a dangerous thing to try to divide our loyalties, isn't it? No one can serve two masters. There's only room for one—either God or someone or something else. We choose. . . Elder Bruce R. McConkie taught: "Zion is people. . . . Zion is those out of whose souls dross and evil have been burned as though by fire . . . so as to stand pure and clean before the Lord. Zion is those who keep the commandments of God." Babylon is the antithesis of the city of Zion, the city of God. It's the exact opposite of all that is good, pure, and holy. It is as dark as Zion is light. . . Maybe we need a filter around our home, our Zion in the midst of Babylon. Work together to make your home a place of goodness, a place of holiness, a place of peace, a place of refuge and protection, a Zion."
The last couple of sentences really jumped out to me. So many of those phrases are found in my patriarchal blessing! As I went throughout my day I began to wonder what I was missing that the Lord was trying to tell me. Then I started thinking about the movies, the tv, the books, the internet. As a mother I think I've done alright. I'm pretty discriminating about the types and amount of television shows and movies my children watch. I am particular about the books they read too. And then I realized that while we are doing good we could be doing much better. Bingo.
Satan is very subtle.
The movie was good, except for that one part.
The melody of this song is great, the message not so much.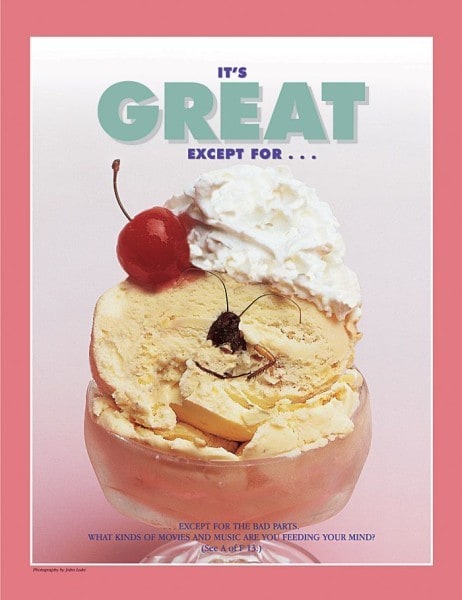 What signals am I sending to my children when I allow them to see or read or listen to things that are mostly good instead of all-the-way-good, the best? As the mother I need to set the example. I have a responsibility to teach my children between good and evil.
"Woe unto them that call evil good, and good evil; that put darkness for light, and light for darkness; that put bitter for sweet, and sweet for bitter!" (Isaiah 5:20)

"And they shall teach my people the difference between the holy and profane, and cause them to discern between the unclean and the clean." (Ezekiel 44:23)
Ouch.
I LOVE music. All types. I am well rounded in my musical repertoire. But there are some songs on my iPod that I know should be taken off. (BUT I really like the beat or melody!) But…
I need to "dedicate my life to serving the Lord and not worry about offending the devil." (James E. Faust)
What I allow or don't allow into my home sends a message. "Women are like lionesses at the gate of the home. Whatever happens in that home and family happens because she cares about it and it matters to her. She guards that gate, and things matter to that family if they matter to her." (Julie B Beck, 2010 BYU Women's Conference)
My family matters more than a song.
More than a movie.
More than anything.
So I am beginning. Going through the movies, the songs, the books. I'm not just packing to leave my summer cottage in Babylon.
I am going to tear it down.
And, yes, it is and will continue to be painful.