Announcing a Christmas in August Sale in all of our etsy shops!
We meant to actually have a Christmas in July sale but, well, summertime is so busy around here it got pushed to August.
All sewn items are 20% off while paper goods are 30% off.New items will be added throughout the month so check back periodically. Or subscribe to the shops' RSS feeds and be notified when new items are posted.
And just for my USA blog readers…get free shipping if you mention in the "message to seller box" at checkout that you read about the sale on the blog. I'll refund the shipping through Paypal. Sorry to international buyers, no free shipping but you will get an additional 5% off for mentioning reading about the sale.
Just a little advertising…
At my daughters' Sprinkle Sunshine Shop you can find items like
At Cranial Hiccups there's
At Montserrat there's
Mention the sale in the "message to seller" box and I'll refund the 30% as well as the shipping. There are too many items to go in and edit the prices of all of them!
*************************************************
Remember to spread the word about our blog celebration to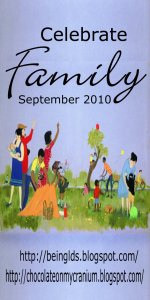 © 2007-2010 Chocolate on my Cranium, LLC all rights reserved