My 4th pregnancy was rough. Life threatening at times and when the doctor advised that this be my last child I was ready. We would have 4 daughters, a beautiful and full family. I had been promised a posterity of sons and daughters and I was okay with the sons coming later in the form of sons-in-law and grandsons. (A great deal of prayer and a sweet, peaceful assurance also played into this decision.)
Two years moved happily along with our daughters growing and changing, when we suddenly started receiving strong spiritual promptings that we were not done having children and we needed to look into adoption. It was the kind of inspiration that literally hits you on the head so you have no doubt where it's coming from.
One month later we brought home our oldest son. He was a miracle in so many ways, his birth, the adoption process, how he even came to find us and we found him. The miracles were too numerous to deny the hand of God in our lives. He knew us, but more importantly He knew our son. He knew his needs here on this earth and He facilitated the formation of our family.
The Proclamation to the family states: "Children are entitled to birth within the bonds of matrimony, and to be reared by a father and a mother who honor marital vows with complete fidelity". This sentence penetrated my soul when the birth of our second son happened two months later.
His birth mother is the brave, strong courageous woman who loved her son so much that she defied her family, her friends, and her community by choosing adoption over abortion. She, like many of our other birth mothers, wanted a strong father who would help raise her son to be a good man.
We now have 5 adopted children, making 9 total children and yes it's a lot. Each child, both biological and adopted, is a miracle in our lives. We could have never done on our own what the Lord did for us in creating a family with personalities and strengths that compliment (and sometimes bug) one another.
It was an affirmation to me that the Lord knows us individually. He is aware of us, who we are and what we need even in the midst of trials, horrific acts, and disasters that happen all around or to us. He is a God of love and it is love that makes adoption possible, so when one of our children questions their adoption and how we don't understand, I can gently remind him that the Lord understands and loves them, because He too was raised, in part, by an adopted father.
*****************************************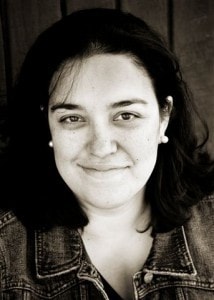 Allison
Mother to 9 amazing children.
Wife to 1 wonderful husband.
My life is filled with joy as I testify of Christ.
*****************************************
Written any blog posts about FAMILY? Leave your links so we can come and read!
© 2007-2010 Chocolate on my Cranium, LLC all rights reserved