See these eight beautiful children?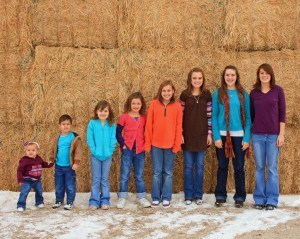 They truly bring joy to my life. EVERY SINGLE ONE. They are alike in many ways: brown hair, brown eyes, like to laugh, and cook, and eat, and they each have a desire to do what is right. They are also unique and distinct from each other. One can cheerfully rebound from any setback. One is extremely witty. Another can cook anything without a recipe. One loves nature in all its seasons and talks to her plants and can spend hours outside. One is very sensitive to the needs of others. Another brings sunshine into the lives of others without even trying. One has an amazing memory for everything. Another is tenacious in pursuing new skills.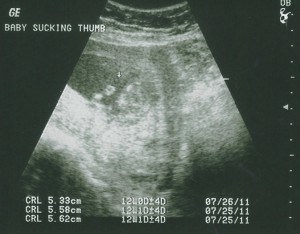 We are excited to see what the newest addition, due to arrive in late July, will be like. What similarities will this little person have with the rest? What unique traits will s/he be born with? Whatever this child brings we are so extremely grateful to have them join our family.
"The first commandment given to man was to multiply and replenish the earth with children. That commandment has never been altered, modified, or cancelled. The Lord did not say to multiply and replenish the earth if it is convenient, or if you are wealthy, or after you have gotten your schooling, or when there is peace on earth, or until you have four children. The Bible says, 'Lo, children are an heritage of the Lord: . . . Happy is the man that hath his quiver full of them. . . .' ( Ps. 127:3, 5 .) We believe God is glorified by having numerous children and a program of perfection for them. So also will God glorify that husband and wife who have a large posterity and who have tried to raise them up in righteousness" (Pres. Ezra Taft Benson, in Conference Report, Apr. 1969, 12).
© 2007-2010 Chocolate on my Cranium, LLC all rights reserved