I need your help!
In February, Heart of the Matter is hosting a 10 Days of Homeschooling Blog Hop. This hop is a bit different in that they have asked just 16 homeschool bloggers, each with a different focus on homeschooling, to write 10 posts each about our area of 'expertise.' The posts will run the weekdays of February 7th – 18th.
Here are all the areas of homeschooling that will be covered.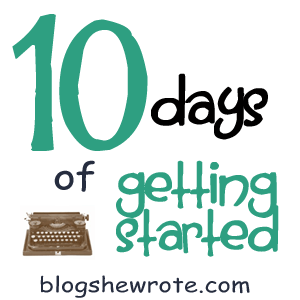 AMAZING, right? As you can see on my own little button up there on the top row, I have been asked to write posts about homeschooling a large family (surprise, surprise!).
And now here's where I plead and beg (please, please, please) for your help! I have some ideas for posts (pulling a few from my archives) about how we schedule, homeschooling with toddlers and babies in the mix, choosing curriculum for the whole family, etc. BUT I NEED MORE!
What questions would you like answered about homeschooling a large family?
Thank you!
© 2007-2010 Chocolate on my Cranium, LLC all rights reserved