Here's the excitement in our neck of the desert today.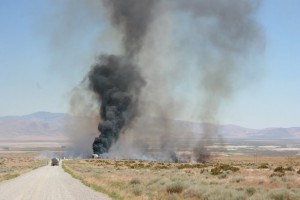 The view coming down the east side of the mountain.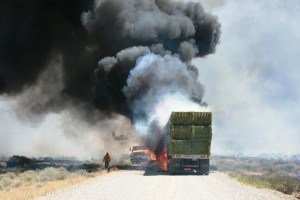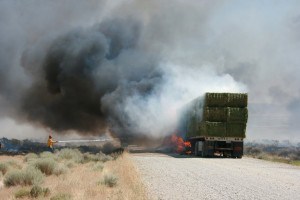 Calming the fire before the rest of the hay is consumed.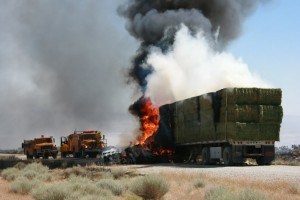 See the different colored smoke from the various items on fire?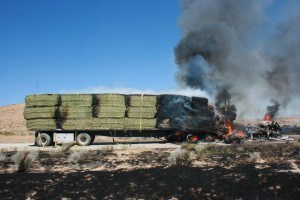 The truck is completely burned to a puddle because of all the fuel in the fuel tank.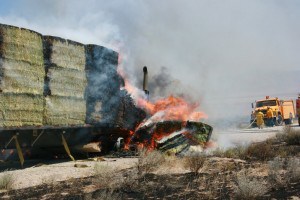 Hay bales falling off the trailer.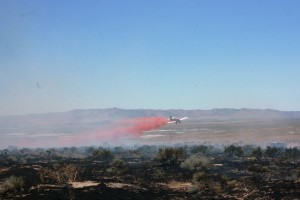 Trying to put out the fire that spread to the brush.
Thankfully no one was injured! The hay belongs to our neighbor. The truck was a brand new Kenworth.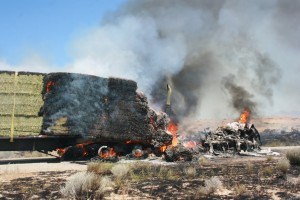 Part of the cause of the fire can be seen in the photo above. Any guesses?
© 2007-2011 Chocolate on my Cranium, LLC all rights reserved