Wednesday afternoon I was here: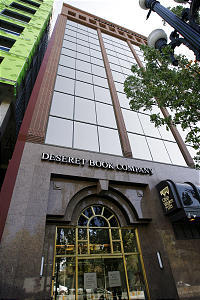 meeting with these people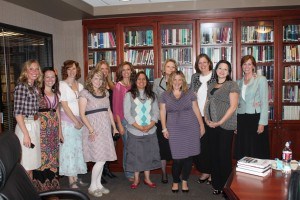 Now you can see how short I am! Why yes, that is Sheri Dew behind me (at right) and the famous Courtney (CJane) next to me in purple who, thankfully, was just as fashionably late as I was so we walked into the meeting together. (We were exactly seven minutes late)
I have a lot to share but for now I am on limited internet time and traveling back home. I know several of you sent e-mails about your giveaway prizes from the family proclamation celebration. I will respond, I promise! But it might not be until Saturday.
© 2007-2011 Chocolate on my Cranium, LLC all rights reserved