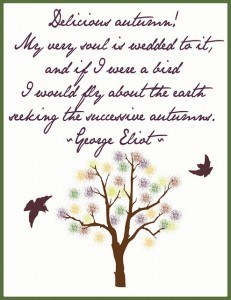 My sentiments exactly!! Say what you will about the other seasons, none can rival autumn's splendor and bounty. It is my favorite time of year (and not just because my birthday and Thanksgiving happen to be a part of it).
And because it is such a wonderful time I plan on having a celebration of sorts. Right here, during the month of November. While I am finalizing the details (which will be announced next Monday) here's a little clue.
For man, autumn is a time of harvest, of gathering together. For nature, it is a time of sowing, of scattering abroad. ~Edwin Way Teale
Hmmm…..
In the meantime, enjoy these autumnal scenes.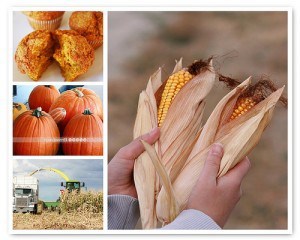 1.
Corn Chopping 14
, 2.
Pumpkin muffins
, 3.
Gratitude Day 2: Pumpkins
, 4.
Corn Chopping 02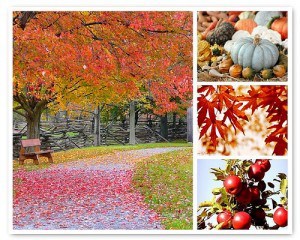 1.
Autumn Leaves
, 2.
Pumpkins
, 3.
Autumn leaves
, 4.
apples
© 2007-2011 Chocolate on my Cranium, LLC all rights reserved