Are there certain books your children love to read or have read to them over and over and over again? Do you know why? Usually it is because the text of the book is either repetative, rhymes, or has a singsong quality to it. You can use this to your advantage in teaching creative writing to your children. Older ones can mimic the text, using their own words, to write a new book for a younger sibling. Younger children can get involved by suggesting items they want in the book. They can both collaborate together in illustrating it.
For our example we will take a book written by Bill Martin, Jr. Brown Bear, Brown Bear, What Do You See? to imitate. In this book animals are asked what they see, and the next animal in the sequence is named "doing" something.
To make your own book create your own list of things that "saw" something. Then write sentences to make it all rhyme. Illustrate the book by drawing and coloring, creating collages Eric Carle style, or use scrapbook paper. Here is an example written and put together by my mother-in-law for her grandchildren. She made one original book, then took the pages to the copy store, and assembled them all together to create a book for each family to enjoy. This would make a wonderful gift!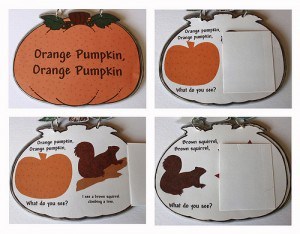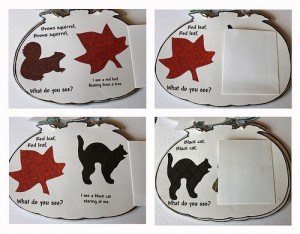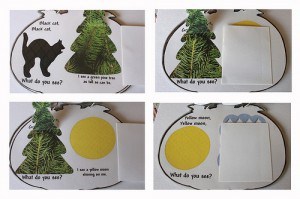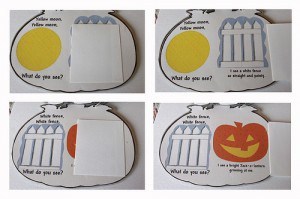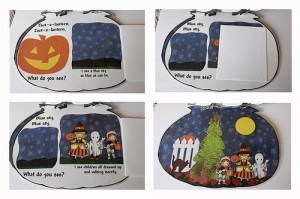 Just remember the most important rule when writing with your children…
have fun!

Be sure to visit these brilliant women during our 10 days adventure between November 7th-18th! I love these ladies and we know you will too.
10 days of Character Studies | Confessions of a Homeschooler
10 days of Christmas Countdown Ideas | Milk & Cookies
10 days of Creative Writing | Chocolate on My Cranium
10 days of Crockpot Meals | The Happy Housewife
10 Days to a Godly Marriage | Women Living Well
10 Days of Growing Leaders | Mom's Mustard Seeds
10 Days of Homeschooling High School | Weird Unsocialized Homeschoolers
10 days of I Wish I Had Known | Fruit in Season
10 days of Keeping Your Marbles | The Tie That Binds Us
10 days of Kid-friendly Food | Planner Perfect
10 Days of Language Arts Lesson Planning | Jimmie's Collage
10 Days of Learning Apps | Daze of Adventure
10 Days of a Mason Jar Christmas | Cajun Joie de Vivre
10 Days of More JESUS in Christmas | Preschoolers and Peace
10 Days to a Peaceful Home | Raising Arrows
10 Days of Raising a Life-Long-Learner | Bright Ideas Press
10 days of Science with Math | Blog, She Wrote
10 days of Teaching Values | Our Journey Westward
10 days of Winning your Child's Heart | I Take Joy
© 2007-2011 Chocolate on my Cranium, LLC all rights reserved