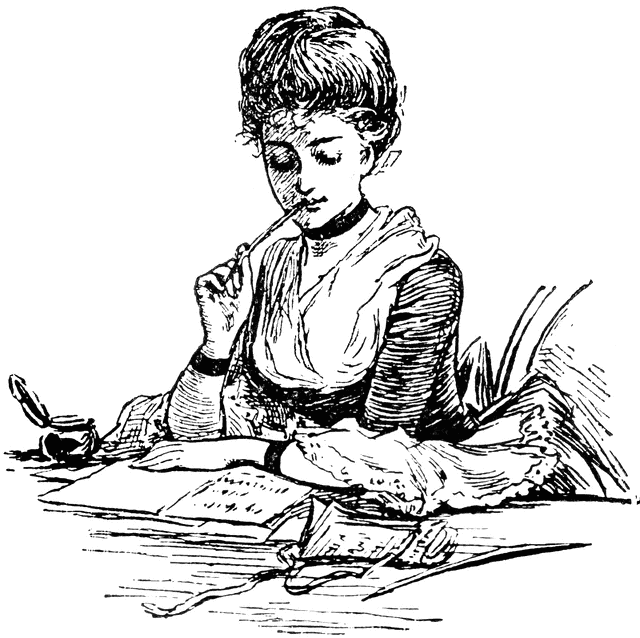 This past summer as we cleaned out our school closet I came upon some treasures. Books written by my two oldest!
Several years ago when we were struggling with language arts I stepped away from our regular curriculum for a while and encouraged my daughters to write books instead. It was a memorable experience.
My oldest, who was 11 at the time, decided to write a book about our family. Each one of us had our own chapter. It was very fun to read her views on our personalities, likes, dislikes, attributes, etc. She was extremely observant!
My second oldest, who was 10, decided to write about her grandmothers and great-grandmothers. She wrote a chapter on each one telling stories that occurred to them throughout their lives but particularly when they were little like her. She called her grandmas asking them for stories and giggled so much she got the hiccups! It was a wonderful bonding experience for all of them.
Here's a run down of what my children did when writing their books.
1. Chose their topic.

2. Did their research.

3. Wrote, wrote, wrote! I had them hand write their drafts but reluctant writers may enjoy using the computer instead.

4. Corrected grammatical, spelling, and punctuation errors.

5. Took lessons on using the thesaurus. Five neats in one paragraph are a little much, don't you think?

6. Typed the final draft on the computer.

7. Published a few copies by printing them off and having them bound at a copy center.
We gave their books as gifts for Christmas that year. They were a huge hit! Every couple of years I add writing books to our homeschool plan. These books create more treasured keepsakes that I know their own children will enjoy reading someday.

Be sure to visit these brilliant women during our 10 days adventure between November 7th-18th! I love these ladies and we know you will too.
10 days of Character Studies | Confessions of a Homeschooler
10 days of Christmas Countdown Ideas | Milk & Cookies
10 days of Creative Writing | Chocolate on My Cranium
10 days of Crockpot Meals | The Happy Housewife
10 Days to a Godly Marriage | Women Living Well
10 Days of Growing Leaders | Mom's Mustard Seeds
10 Days of Homeschooling High School | Weird Unsocialized Homeschoolers
10 days of I Wish I Had Known | Fruit in Season
10 days of Keeping Your Marbles | The Tie That Binds Us
10 days of Kid-friendly Food | Planner Perfect
10 Days of Language Arts Lesson Planning | Jimmie's Collage
10 Days of Learning Apps | Daze of Adventure
10 Days of a Mason Jar Christmas | Cajun Joie de Vivre
10 Days of More JESUS in Christmas | Preschoolers and Peace
10 Days to a Peaceful Home | Raising Arrows
10 Days of Raising a Life-Long-Learner | Bright Ideas Press
10 days of Science with Math | Blog, She Wrote
10 days of Teaching Values | Our Journey Westward
10 days of Winning your Child's Heart | I Take Joy
© 2007-2011 Chocolate on my Cranium, LLC all rights reserved