I'm not much for all the hoopla and commercialization that goes on for Christmas. It just seems too much greediness and waste is shown so shortly after the wonderful holiday of giving thanks. Are we that quick to forget?
One thing I do love though
Especially if they are accompanied by the annual family letter because celebrating Christmas with family IS a good thing. I love seeing how much children have grown in a year and hearing of the up and downs that every family has gone through.
Our Christmas cards have run the gamut of simple to elaborate. Here's a sampling of some from the past.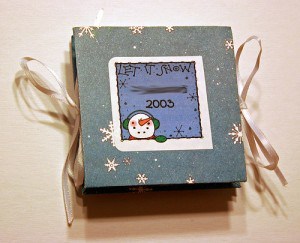 From 2003 this was by far the most elaborate.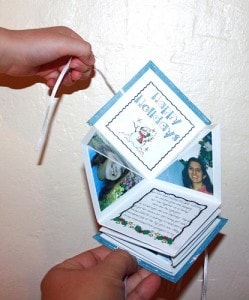 It opens up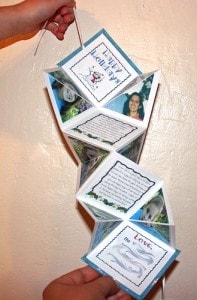 to display all of our pictures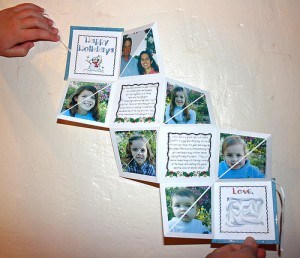 with the yearly synopsis in the middle.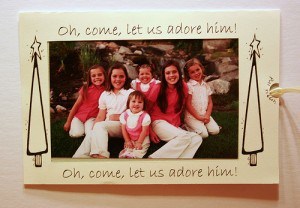 This is one of my favorites.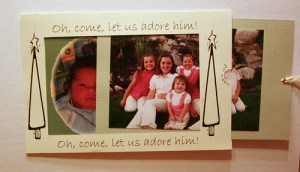 It doubled as a birth announcement for Special Dark!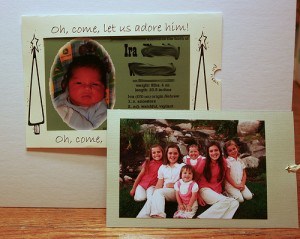 On the back of the girls' picture was our family newsletter.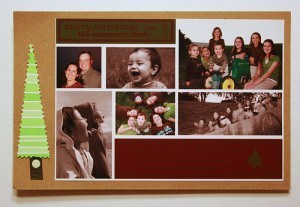 The next year I took the regular photo card and glued it to a bigger piece of cardstock, added a scrapbook paper Christmas tree and glued our family update on the back.
Thanks to the advent of digital photography and online photo sites our Christmas cards the last four years have taken the easy route – holiday photo cards. Even though it is easy they are definitely not boring!
We have actually ordered our cards the last 3 of 4 years with Shutterfly. Their selection is terrific. And their service is great (story about that a little later in the post).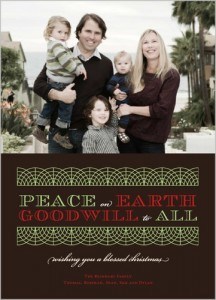 Do you prefer religious cards? The one just above is the layout we used last year.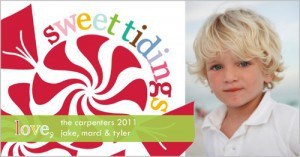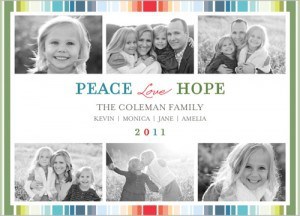 Or how about more playful, colorful holiday cards?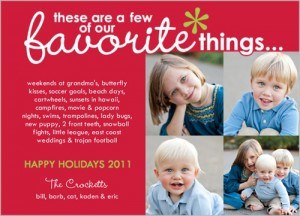 Did you know they even have holiday story cards? Their folded cards can be customized inside for family newsletters! Two for one! We'll be getting story cards this year, though we haven't decided on which design exactly.
I mentioned earlier about Shutterfly's customer service. Several years ago I made a family photo book with old photos from my husband's grandparents and my husband's father and siblings when they were growing up. I ordered through Shutterfly. The books came and they were beautiful! Except for some reason three of them had some photos missing from the pages. They just didn't print at all. I called Shutterfly and explained the problem. Instead of just sending out three new ones. They redid my whole order and sent out twelve more! Because of that experience alone we have stuck with them. Good customer service says a lot.
Giveaway: Shutterfly would like to give three of my readers 25 free 5×7 flat or folded holiday cards! Which ones will you choose?
To enter: Visit Shutterfly's Holiday Card section and leave a comment here telling which card design catches your eye.
For an extra entry: Let me know in a separate comment your favorite Christmas song and/or Christmas album to listen to. We just picked up Michael Buble's new Christmas CD and the MoTab 2010 Christmas concert CD featuring David Archuleta and Michael York. Both are terrific!
Giveaway will end Sunday at 8pm PST.
Shutterfly is also having a 40% off sale on all thier holiday cards until Nov. 14th!
© 2007-2011 Chocolate on my Cranium, LLC all rights reserved