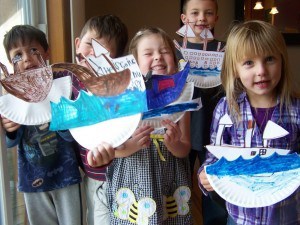 A few years ago, my kids and I started crafting along to our favorite Christmas books every day during the month of December. What started as a holiday tradition quickly spread into a multi-season obsession.
Consider yourself warned.
I know that all of you homeschoolers out there know just what I mean when I say that certain books just seem to bring the past to life more than others, and still others just flat out come to life! The book that I am going to tell you about is just such a book and comes off of our
Thanksgiving Book List
.
If you are looking for a fun book to read with the kids while Thanksgiving dinner is getting under way this year, or a craft to do together, keep reading!
The following are a few books (and accompanying crafts) that are sure to make your Thanksgiving season memorable!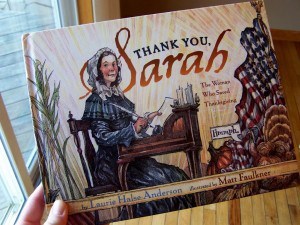 The first book "Thank You, Sarah: The Woman Who Saved Thanksgiving" by Laurie Halse Anderson is probably my favorite children's book ever. It's witty, well-written, has interesting illustrations, a strong female lead, and better yet, it really happened! This woman was "bold, brave, stubborn, and smart", and this story makes the case for our girls today to demonstrate such qualities!
The book gives interesting details about our country's history and just how these details shaped the fate of the Thanksgiving holiday as we have come to know it in the United States. The story teaches, not only about gratitude, but about unity, about hope, about political activism, and so much more. By the end of the story, you too will be saying "Thank you, Sarah!"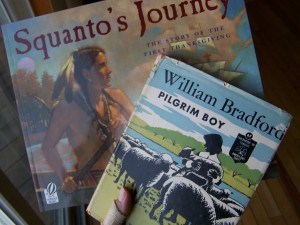 Reading these books back-to-back creates an interesting comparison between these two leaders. They demonstrate that with great character, faith in God, and compassion for your fellowmen, one can secure the destiny of an entire nation.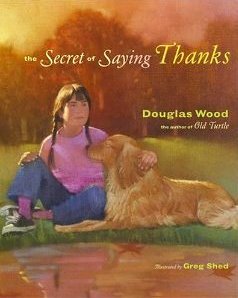 And finally, (spoiler alert!) – "The Secret of Saying Thanks" by Douglas Wood is a contemplative book with beautiful illustrations that bring readers along on a journey to discover what it means to experience gratitude, how it begins, how it is felt inside, and the different ways that we manifest our gratitude. Ultimately, the book teaches readers that "We don't give thanks because we are happy. We are happy because we give thanks." And that is "the secret" of giving thanks.
There are so many more gems on our Thanksgiving Book List, so check them out. Now these are just some of my favorites, but I'd love to hear which Thanksgiving/gratitude-themed books have a special place in your heart! Please leave a comment here and let me know!
Now, here are some of our favorite Thanksgiving crafts to mix and match with your favorite books.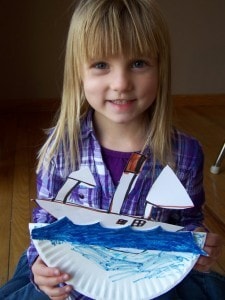 This is a Mayflower craft that really rocks and allows children to imagine what it might have been like to travel across the ocean waves. All you need is a plate paper plate, card stock, markers, scissors, and glue. (Cheap and easy!) Fold the paper plate in half. Have the children draw their own Mayflower ships and cut them out. We used an illustration in one of our Thanksgiving books as a model. Glue the boats to the folded part of the paper plate. You can also add waves. The boat rocks back and forth on the rounded part of the paper plate, creating a sense of riding the waves at sea!
If you'd like your little ones to actually step into the role of the pilgrims, you can find directions to make your own pilgrim bonnets here.
Again, the only materials you really need are heavy paper, a hole punch, scissors, and string.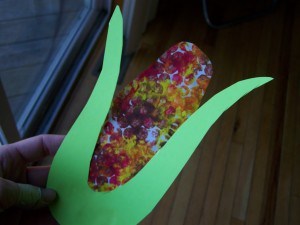 I hope that you and your families will have a beautiful, bountiful holiday together this week…giving thanks in all things!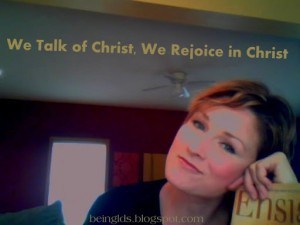 If you don't know by now, Jocelyn has been the co-host with me for our Family Proclamation Celebration the last two years. Though we've only met through the internet and talked on the phone she is what Anne Shirley calls, "a kindred spirit." I admire her a great deal! Read more from her at We Talk of Christ, We Rejoice in Christ.
© 2007-2011 Chocolate on my Cranium, LLC all rights reserved