I think I've been agonizing too much over what to write for an about me page. Consequently I've been putting it off. Now I have forced myself to sit and write until it is done, using an old post for inspiration.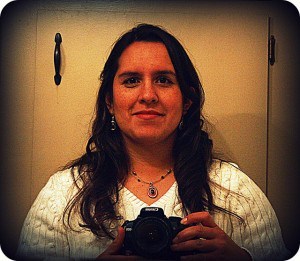 Who am I?
I am…
. . . a baby when I hold a newborn babe and try to see the world through fresh eyes
. . . . a child playing kickball with my daughters and rolling down our grassy hill giggling the whole way
. . . . spoiled listening to my father play his guitar every night of my childhood. Dan Fogelberg's "Leader of the Band," The Beatles' "Blackbird," and Eric Clapton's "Hey, Hey" serenade me to sleep
. . . 15, the youngest freshman at Ricks College in the fall of 1993
. . . . a young bride, one month after turning seventeen, posing for pictures in front of the Salt Lake Temple where I was married.
. . . . a first-time mother, one month before my eighteenth birthday, cuddling my daughter
. . . . a recipient of many kind acts of service – some big, some small, all appreciated
. . . . terrible at keeping my house clean. It's more fun to do other things
. . . . a daughter still calling my mom for advice and to tell her all my joys and sorrows
. . . . a milly said, unintentionally talking in spoonerisms at least twice a day
. . . . a reader filling extra time with words from a page
. . . . silly as I dance and sing around the kitchen everyday just to see my children roll their eyes – then I catch them doing the same thing later
. . . . musical. Playing the piano calms me, listening to oratorios swells me, singing soothes me.
. . . . not an animal person. Chickens and a dog are about all I can handle – unless we have a horse (ours died a couple of years ago). I like horses.
. . . . a homeschooling mother of ten with too little time, too little time
. . . . impatient
. . . . a chocoholic and lover of potatoes cooked-all-kinds-of-ways
. . . . 36 and have been married half my life to the best husband and father a girl could dream of
. . . . cheerful (most of the time) much to the dismay of my pessimistic friends
. . . . a Scrabble playing maniac
. . . . a jeans and t-shirt kind of gal – except for when I'm pregnant then I prefer cool, breezy skirts
. . . . faithful and faith filled
. . . . a steward over the children who God has trustingly placed into my care
. . . ancient. The blood of my ancestors – women of faith, humility, strength, fortitude, and wisdom – courses through my veins
. . . . a giver. My life has been a very blessed one. My wise parents provided me with many opportunities for growth and discovery of talents. But they also taught, "where much is given much is required." (Doctrine and Covenants 82:3) Meaning, the Lord has blessed me with these talents so I can be an instrument in His hands to serve others – whether it be my husband, my children, friends, or anyone else whose paths I cross
. . . . me.