Ah….pinterest! What did I ever do without you? Lost all my ideas and "wanna-do's" in my bookmarks on three different computers, that's what.
This week for school we did some fun science activities that I pinned. I'd like to share them with you.
First we made homemade snowflakes using the instructions at Heart of the Matter. The hardest part was waiting for over an hour to see the crystals form.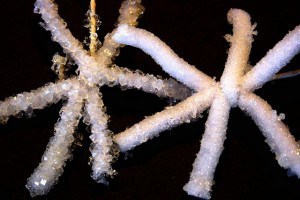 But once they did we learned a few things.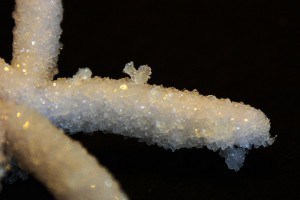 The concentration of borax affected the size of the crystals that formed. The more borax there was the faster the crystals formed and the smaller they were.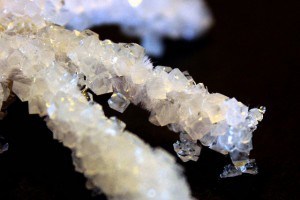 Less borax = larger crystals but a longer wait time. Both are pretty though, don't you think?
Arianne, at Still Parenting always has the best posts about nature. Her photos are beautiful! It always leaves me inspired to do more with my own children.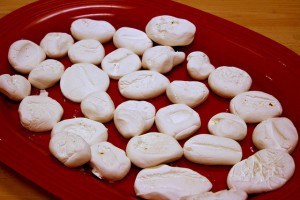 Her recipe for Nature Stones was easy to make.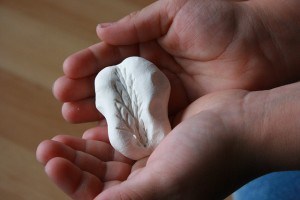 The dough is oddly "liquid" because of the cornstarch but sets wonderfully. It also whitens as it dries.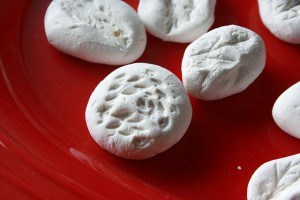 The kids had a terrific time making impressions of their nature finds in the "stones."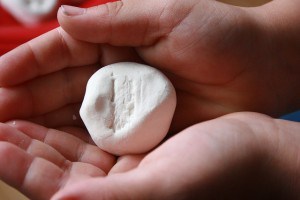 The younger ones declared they were making fossils.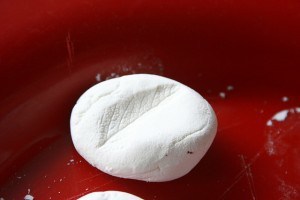 What fun things did you do with your kids this week?
© 2007-2011 Chocolate on my Cranium, LLC all rights reserved