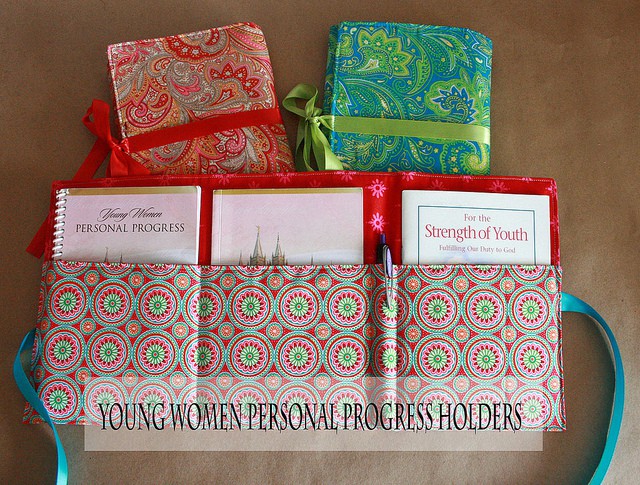 My cute little niece has been making these as gifts for all the girl cousins who are in the Young Women organization at church. They hold a
Personal Progress
booklet and journal, a pen or pencil, and a
For the Strength of Youth
pamphlet. I haven't seen them before and thought they were a novel idea! Here is a tutorial for those who would like to make their own.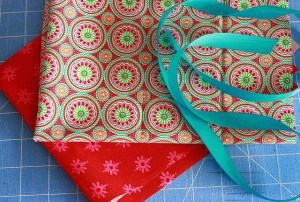 Materials needed:
UPDATED
as per requests in the comments to accommodate the newer For the Strength of Youth pamphlet
2 coordinating pieces of fabric cut 14×18.5 inches
1 piece of iron on interfacing cut 14×18.5 inches
1 yard (36 inches) of 1/2 inch ribbon
Step 1: Iron the interfacing to the wrong side of one piece of fabric. With right sides together, sew the fabric pieces, using a 1/2 inch seam allowance.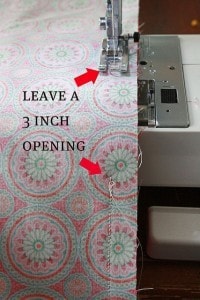 Make sure to leave a 3 inch opening along one long edge (18.5 inch side) for turning the fabric right sides out.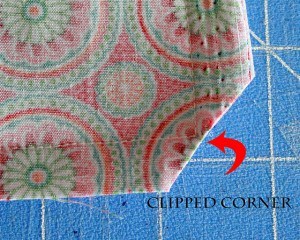 Step 2: Clip corners so you get a nice crisp corner when you turn it right side out.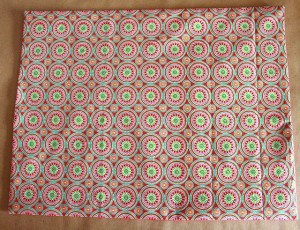 Step 3: Turn right side out. Make sure to push the corners and edges all the way out. This is where interfacing comes in handy! It makes the edges nice and crisp.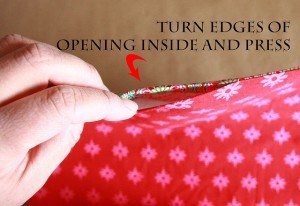 Iron all the edges turning fabric at the opening inside.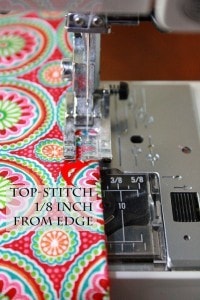 Step 4:Top stitch 1/8 inch from the edge along the side with the opening. This will close the opening.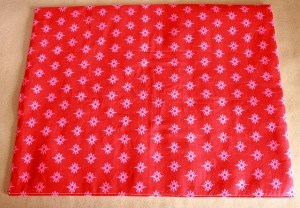 Step 5: Place your fabric with the inside fabric facing up and the top-stitched edge at the bottom.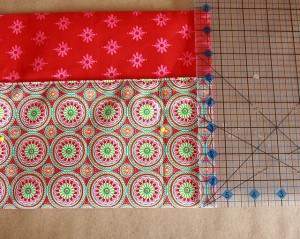 Fold up the top-stitched edge 5 inches and pin. The top-stitched edge will now become the top of the pockets.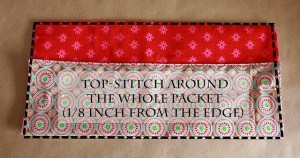 Sew 1/8 inch from the edge all around the packet.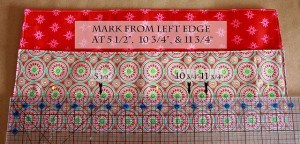 Step 6: Starting from the left side of the packet measure at 5 1/2 inches, 10 3/4 inches, and 11 3/4 inches. Draw lines at these marks going from the top of the pocket to the bottom.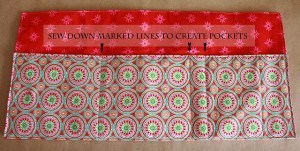 Sew along these lines making sure to back stitch at the top and bottom.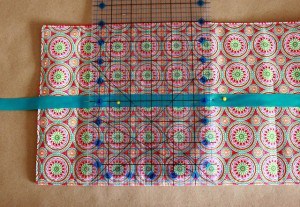 Step 7: Turn the holder over. Place the ribbon so it in is the middle about 4 inches up from the bottom. Measure 12 inches of ribbon and place that at the left edge. Pin.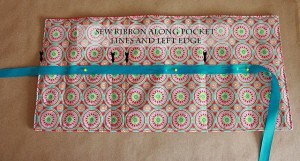 Step 8: Sew the ribbon at the left edge and at each pocket stitching. See photo above for reference.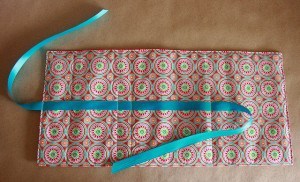 This is what it will look like. You should have about 12 inches of loose ribbon on each end. Place clear nail polish or fray check on the ends of the ribbon to keep them from fraying.You are done!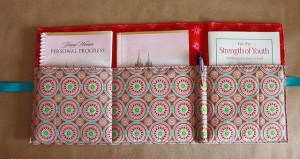 Step 9: Place
Personal Progress Book
and journal and
For the Strength of Youth
pamphlet in each pocket. Don't forget a pen or pencil! The pocket on the right is a bit larger to accommodate the FSOY pamphlet.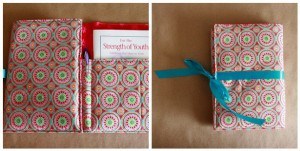 Step 10: To fold up, fold left side over, then right side and tie the ribbon with a bow.
Download a pdf file with all the instructions here: Young Women Personal Progress Book Holder
© 2007-2011 Chocolate on my Cranium, LLC all rights reserved