Yesterday, I came across this article from the NY Times: For Women Under 30, Most Births Occur Outside Marriage.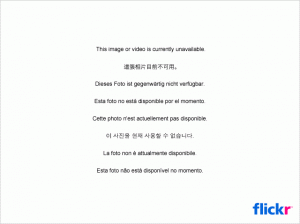 Sad and tragic that American society has degenerated so far that for many marriage is no longer considered a sacred institution.
Sad and tragic the very definition of marriage has gone from this entry in the 1828 Noah Webster's Dictionary where God, prevention of promiscuous behavior, happiness and children are mentioned:
MAR'RIAGE, n. [L.mas, maris.] The act of uniting a man and woman for life; wedlock; the legal union of a man and woman for life. Marriage is a contract both civil and religious, by which the parties engage to live together in mutual affection and fidelity, till death shall separate them. Marriage was instituted by God himself for the purpose of preventing the promiscuous intercourse of the sexes, for promoting domestic felicity,and for securing the maintenance and education of children.

Marriage is honorable in all and the bed undefiled. Heb.13.
1. A feast made on the occasion of a marriage.

The kingdom of heaven is like a certain king, who made a marriage for his son. Matt.22.

2. In a scriptural sense, the union between Christ and his church by the covenant of grace. Rev.19.
to this "modernized" definition where God is taken out of the equation, children aren't important, and the very basis of man and wife – one man, one woman – is changed to same gender partners :

mar·riage

1.

a.

the

social

institution

under

which

a

man

and

woman

establish

their

decision

to

live

as

husband

and

wife

by

legal

commitments,

religious

ceremonies,

etc.

b.

a

similar

institution

involving

partners

of

the

same

gender:

gay

marriage.

2.

the

state,

condition,

or

relationship

of

being

married;

wedlock:

a

happy

marriage.

3.

the

legal

or

religious

ceremony

that

formalizes

the

decision

of

two

people

to

live

as

a

married

couple,

including

the

accompanying

social

festivities:

to

officiate

at

a

marriage.

4.

a

relationship

in

which

two

people

have

pledged

themselves

to

each

other

in

the

manner

of

a

husband

and

wife,

without

legal

sanction:

trial

marriage.
People want to make their choices without suffering the consequences. But consequences always come, sooner or later, and often it is not just the person who made the choice that is affected but those around them and future generations.
Quoting the NY Times article: "The shift is affecting children's lives. Researchers have consistently found that children born outside marriage face elevated risks of falling into poverty, failing in school or suffering emotional and behavioral problems."
I've seen this in a few of my acquaintances. Children have suffered because of the choices their parents have made to not marry at all. And the cycle is now being repeated by the children. They lead unhappy lives.
The need to defend traditional marriage has never been greater. In "The Family: A Proclamation to the World," an inspired document first read in 1995, the First Presidency and Quorum of the Twelve Apostles proclaim that "marriage between a man and a woman is ordained of God and that the family is central to the Creator's plan for the eternal destiny of His children."
I believe that! I live it. My husband and I teach it to our children. And we try to defend the sanctity of marriage and family whenever we can. After reading The Family Proclamation President Gordon B. Hinckley said, "The strength of any nation is rooted within the walls of its homes. We urge our people everywhere to strengthen their families in conformity with these time-honored values."
Ever wonder why our economy is in shambles? Because our homes are in shambles. Economy, when reduced to its Greek roots* means "the principles to maintain our house." What are those principles? The time-tested values of marriage, family, fidelity, chastity, virtue, love.
I encourage everyone to read the proclamation again and again. It truly is an inspired document. I can also see that our religion is not the only one who realizes that traditional marriage and family, and the roles wives and husbands have in those relationships is under attack. That is why we are seeing movies such as Fireproof and Courageous being produced. We can work together, in fact have worked together – to defend marriage and family. The last paragraph of the proclamation reads "We call upon responsible citizens and officers of government everywhere to promote those measures designed to maintain and strengthen the family as the fundamental unit of society."
I encourage you, wherever you are, whatever nation you live in, whatever your religion may be to defend marriage, defend family. Strengthen your own marriage and family today and every day. We can make a difference in our own spheres of influence.
* eco – oikos – family organization or the house; nomy – nomos – act, law, or principle
{I do have to put comment moderation on at times, especially when a post seems to be "controversial" but it is my blog and I do have the right to filter the comments. I don't mind if you disagree but I do care about common courtesy and decency. No name calling or hostile comments will be allowed.}
© 2007-2011 Chocolate on my Cranium, LLC all rights reserved