Again, no homeschool Q&A post this week. After being cooped up in the house all week with sick, coughing kids, the weather today turned out to be delightful and we took full advantage of it!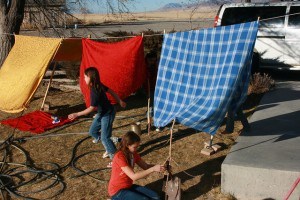 Barefoot in the grass weather in February is a rare occurrence.
Also having some fun with the Nov/Dec 2011 issue of LDS Living magazine. While sick and delirious from being cooped up in the house one of the girls observed that the two boys were represented on the front and back covers.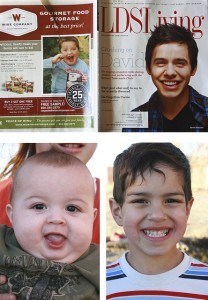 "Look, Mom! Ganache is on the back and Special Dark is on the front."
Hmm… what do you think?
© 2007-2011 Chocolate on my Cranium, LLC all rights reserved