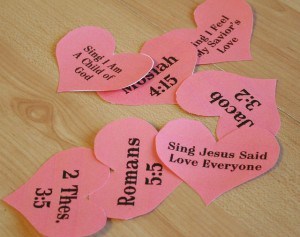 This simple activity teaches a little bit about love – loving others and loving God.
Download the pdf file: Love One Another Game
Cut out the hearts. Take turns choosing a heart. Either sing the song or read the scripture on the heart. Discuss what the scripture or song teach about love.
© 2007-2011 Chocolate on my Cranium, LLC all rights reserved