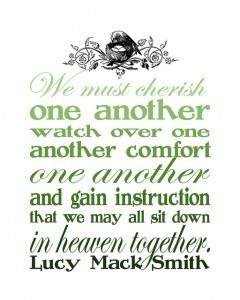 Pin It
I just love this quote from Lucy Mack Smith, mother of Joseph Smith. She was frail and aging when she rose and addressed the sisters in an early Relief Society Meeting on March 24, 1842.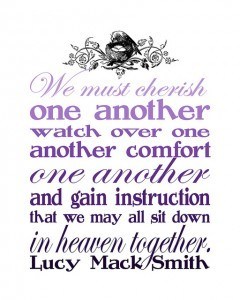 I couldn't decide on one colorway I liked so I created six different 8×10 prints.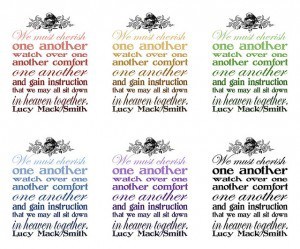 All are included in the pdf file. Just click on the image above showing all six to go to the download page. These will print on a regular 8.5×11 piece of paper and can then be trimmed down to 8×10.
And a couple more 8×10 prints about Relief Society. Again, click on each to be taken to the download page. These are high quality jpeg files.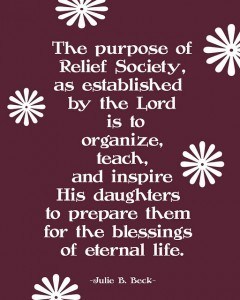 Pin It
Enjoy!
Don't forget to come link up your Relief Society posts tomorrow!
© 2007-2011 Chocolate on my Cranium, LLC all rights reserved