Sometimes children just need a little help in thinking of what they are thankful for and what they can do to serve others around them.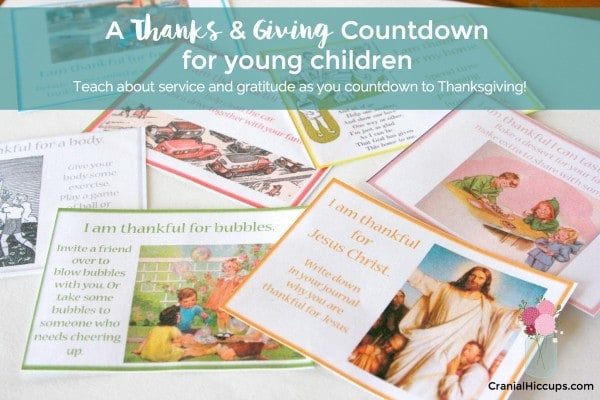 This Thanks & Giving Countdown helps even the littlest ones! There is something to be thankful for and a small act of service involving that "thing" on each slip of paper. Please keep in mind because this was made for younger children the things to be thankful for are simple like colors, bubbles, hugs, bedtime stories and toys. Each suggestion has a delightful illustration from an old children's book.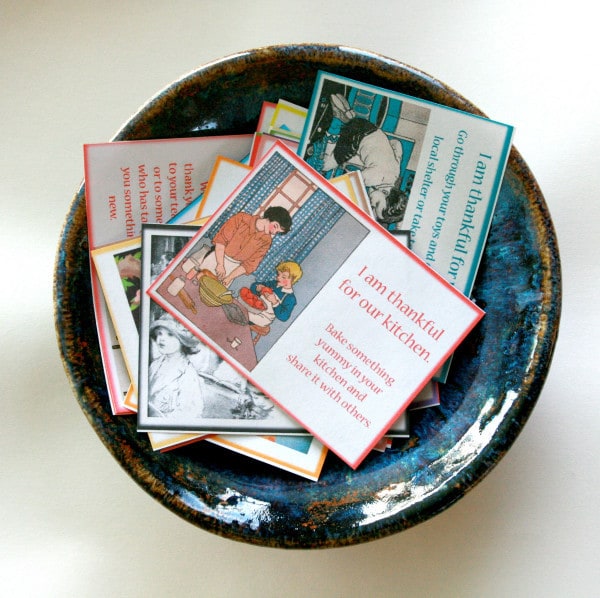 Download the Thanks & Giving countdown at the bottom of this post, print it, cut them out, and place in a bowl or jar. To make it easier for little fingers to choose just one, roll each into a scroll with a ribbon. Every day choose an idea and read something you can be thankful for as well as a way to be of service to others. Some suggestions are merely to write a list. This is a type of service to yourself to remind you of all the wonderful blessings you have received.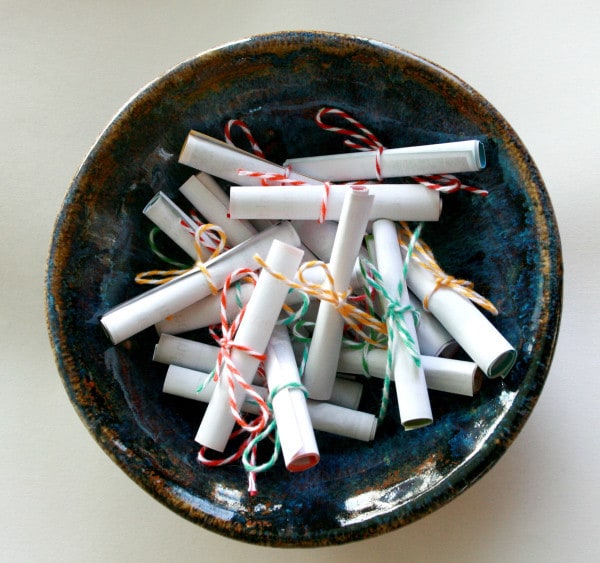 There are 30 suggestions – more than the days leading up to Thanksgiving. Choose which ones will benefit your family the most and save the rest to use for next year.