Hello! I'm so glad you're here! To start off our Family Proclamation Celebration we are encouraging you to share your ancestors' photos on any social media outlet you can: Instagram, Twitter, Facebook, and Blogs. I personally don't have an instagram account so please don't feel you need one just because we called today Instagram Great-Gram Day, okay? To read the details about today go here.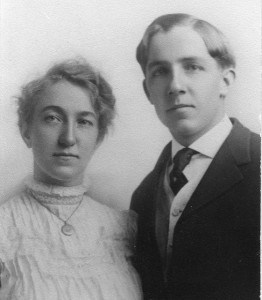 These are my great-grandparents Florence Emma Ashton and Charles Worthen Gibbs on their wedding day (above) and 50th wedding anniversary (below). They were married in the Salt Lake Temple on September 12, 1907. Four days later Charles left to serve a mission in Europe. My wedding dress is patterned after hers. I also have her wedding band. Aren't they a cute couple? I plan on uploading these photos to
Family Search
so other descendants have access to them too.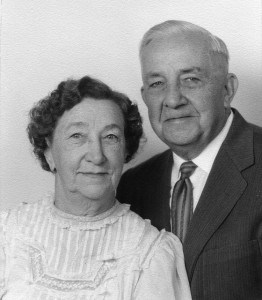 Feel free to link your twitter, instagram, or blog posts featuring your ancestor here. Link as many as you share! The links will automatically show up at
A Well-Behaved Mormon Woman
and
Mormon Mommy Blogs
. Visit them to see what they are sharing today!