Look what I made!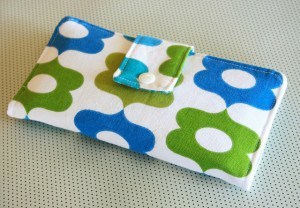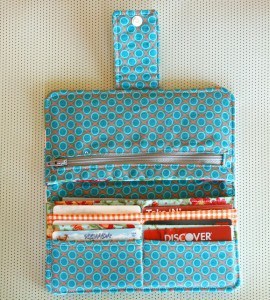 The zipper on my old wallet broke. I needed a new one but couldn't find one that I liked. And when I did it was $50. There was no way I was going to spend that much on a wallet! I decided to search the internet for a wallet tutorial and
found this one at Confessions of a Fabricaholic
.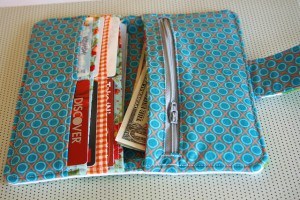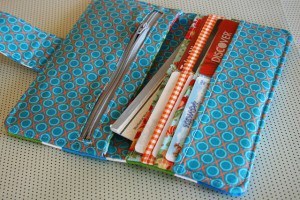 The directions were super easy to follow. And while I never imagined I would ever make my own wallet I think I'll be making my own from now on! I was able to choose the colors I like and display a bit of my personality through the fabric combinations. The best part is I saved myself $50 because I had everything on hand already – including the zipper! This is also going on my ever growing list of handmade gifts to make for others.
Have you ever made something you never thought you would end up making on your own?