I just had to show you how organized and on top of things I am today.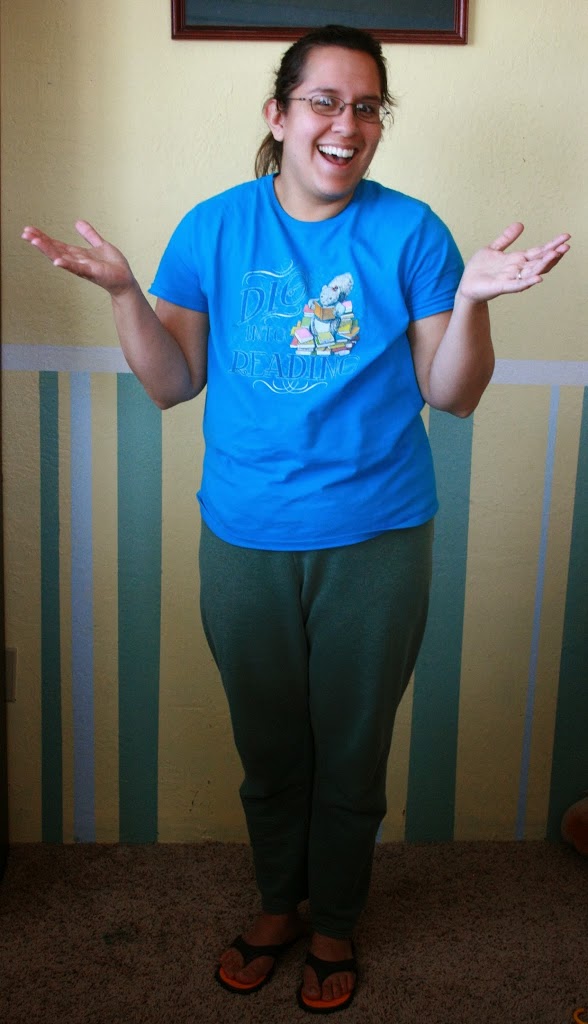 Ta-da!
This is my outfit of the day to greet my visiting teachers (women from church who come and visit once a month). Isn't it so lovely? My favorite part is the greasy hair pulled back in a ponytail.
I completely forgot they were coming. I remembered yesterday! I even thought, "Oh my visiting teachers will be coming tomorrow." Then tomorrow came and I forgot. My house was messy and I was exercising when they knocked on the door. Yes, I was sweating. And they were standing there tempting me with a plate of peanut butter cookies with M&Ms in them. How mortifying, right?!
Thankfully they wanted to see some work we've been doing on our house so while I distracted them with that my kids – without being asked mind you – cleaned up the kitchen and living room so all looked presentable when we sat on the couches to visit.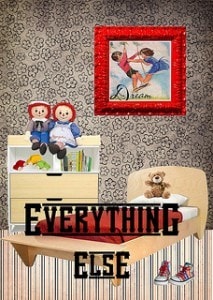 My visiting teachers are such delightful women they didn't even bat an eye or seem disgusted by my appearance. Bless them! We had a wonderful visit.
And I learned a valuable lesson. A couple of lessons, actually.
Good friends don't care what you look like or what you are wearing.
Putting reminders in my phone or on my calendar will help me be better organized, especially if I remember to look at them.
Teaching children to clean properly and fast can pay off!
Okay that was three lessons. I can count, I think. Now excuse me. I need to go figure out why the garbage disposal is stinking so bad. And then, I promise I will go take a shower!
Next Tuesday I will have a guest blogger helping answer some of your questions from last week. Stayed tune!