Several weeks ago I had the wonderful opportunity to meet some really great people at an LDS Online Influencers Meetup at the Joseph Smith Memorial Building. It was sponsored by Boncom and Mormon.Org.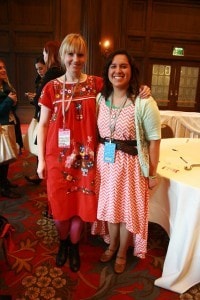 Brittany Jepsen from
The House That Lars Built
(LOVED that she wore a Mexican dress!) designs beautiful prints.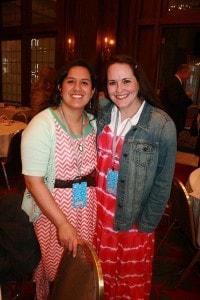 Melanie Day of
Sugardoodle
is so sweet and soft spoken and amazing!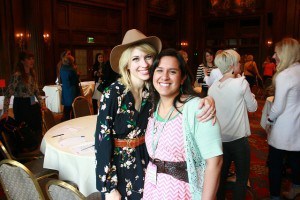 Brooke White
entertained us during lunch. She did an amazing job with "I Won't Back Down."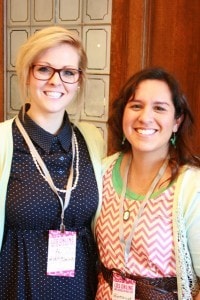 Al Fox Carraway
was genuinely sweet and full of great ideas.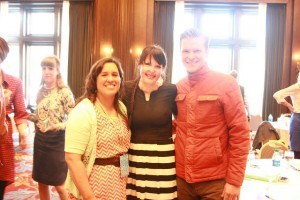 Stephanie & Christian Nielson.
Stephanie
spoke about the
reasons why she blogs
. Did you know she has shared about 9,000 copies of the Book of Mormon? Amazing!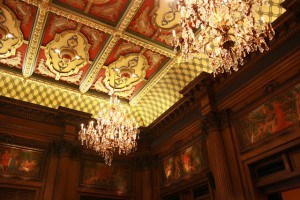 The ceiling of the gorgeous room where we had our conference.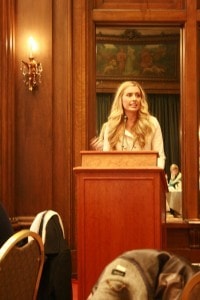 Ashley Lemieux from
The Shine Project
spoke about her work with inner-city high school kids and shared about
Threads
where these at risk youth earn money for college.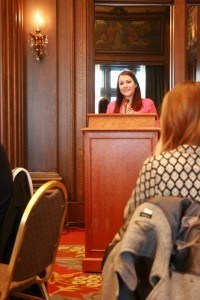 Jamielyn Nye from
I Heart Naptime
shared how using Pinterest and Instagram (I'm still not on there!) has not only helped her blog to grow but also helped her share the gospel.
Sara Wells of Our Best Bites also spoke and shared some pretty hilarious e-mails they have received. We could all relate as we have each received some doozies too!
There were so many others there I met but didn't get pictures with – Megan from Brassy Apple, Reachel from Cardigan Empire, Neylan McBain from the Mormon Women Project, Aleisha from She Calls Me Mama Leisha, Mariel from Or So She Says, Kirsten one of The Crafting Chicks, Melissa from 320 Sycamore, etc. Honestly I was asking myself the entire time how I was even invited to attend with all these big name people! It was a wonderful day. We collaborated on ideas, got some sneak peaks at upcoming videos and projects, and just enjoyed one another's company.
You can watch part of the presentations here.