Saturday the weather was absolutely beautiful! Unlike today which is very windy and cold. We took the kids for a drive to the east side of the Bloody Runs (the mountains east of our house) and hiked to China Garden.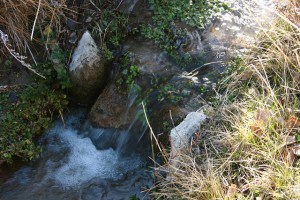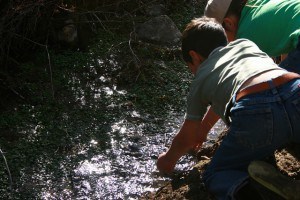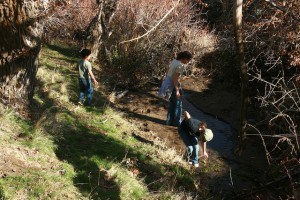 When the railroad was being built in this area there were many Chinese workers helping to build it. Some stayed behind when the railroad moved on. China Garden got its name from a Chinese man who stayed and lived here in the spring and summer in a small dugout. He grew a vegetable garden using water from the stream. About once a week he would walk into town to sell the vegetables he grew.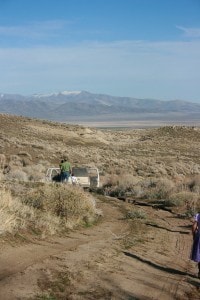 You'd never know from this picture that the stream is just off to the right! It was a fun day spent exploring, climbing rocks, and even picking a few wildflowers that are already in bloom.