Outside we are seeing evidences of the hope that spring brings. Nests are being built, flowers are beginning to bloom, the earth is shaking off its cold covering and awakening from a winter's slumber.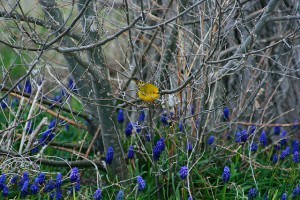 Witnessing nature's renewing turns our thoughts to Jesus Christ "and all things which have been given of God from the beginning of the world, unto man, are the typifying of [Christ]." (
2 Nephi 11:4
) It is His grace that brings us hope that we, too, can shake off the cold constraints that surround our hearts. We
can
start again.
Because of a miraculous event that occurred over 2,000 years ago we ALL are given a chance to start over, every day.
Starting Today
, what will you do?