Last Monday was the first day of swathing for the year. Let the farming season officially begin!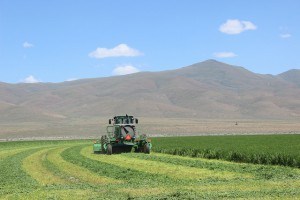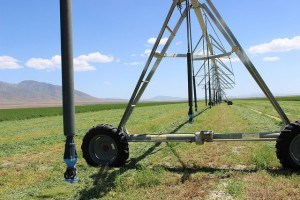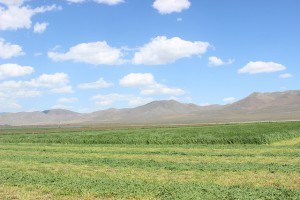 It was a windy day as you can see from the alfalfa blowing in green waves.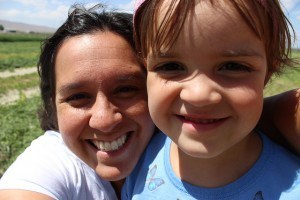 Hershey and I waiting for the swather to make its way around the pivot.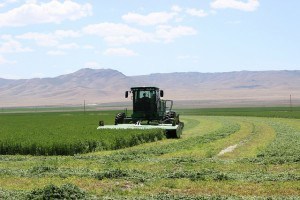 Here it comes!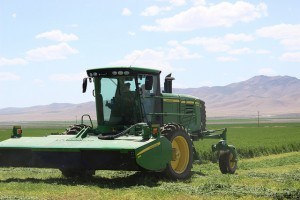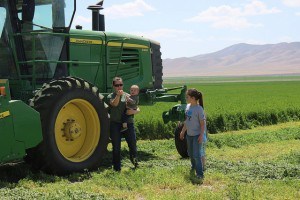 Kind of amazing there's a seventeen year old behind the wheel of that swather. Even more amazing? She doesn't mind giving rides to her younger siblings.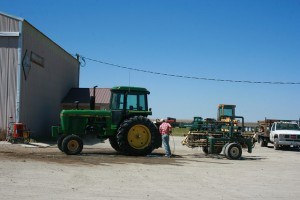 Cousin E getting the rakes ready to go. A good pressure wash helps to clean the tractors and rakes up.
As you can imagine the farming is getting into full swing. It is such a busy time for everyone! I'll be taking the rest of June off from blogging to focus on doing more work around the house and making sure meals are done at odd hours so everyone gets fed. I'm also going to be transferring this blog over to a .com so look for a big announcement in a few weeks!