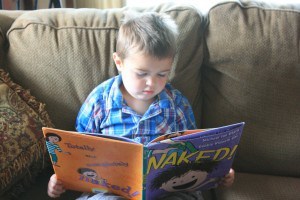 While this summer has certainly been busy with farming, farming, and more farming I am amazed that my kids still find time to read. One of the things they look forward to every year is the summer reading program with the bookmobile. They dutifully track the minutes read and become absorbed in whatever fantasy/adventure/biography they are reading at the moment. I thought I'd give you a glimpse into what books my kids are reading right now.
Ganache and Hershey are into the usual children's books: If You Give a Mouse a Cookie, Pinkalicious, Brown Bear, Brown Bear What Do you Hear? etc. But there are a couple of books that they really like.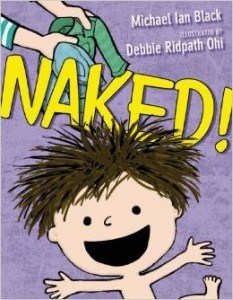 Ganache's favorite at the moment is Naked!
(by Michael Ian Black illustrated by Debbie Ridpath Ohi) Oh my goodness this book is hilarious! It's not a book I normally would pick up, in fact, it was my mom who sent it to us. It tells about a boy just getting out of the bath who does not want to do anything but run around naked. And it describes Ganache perfectly, or any other 2 year old I've ever known. The pictures are very cute and don't show anything which is what I was worried about.
In typical girlie fashion Purplicious
is Hershey's favorite read with Pinkalicious a close second.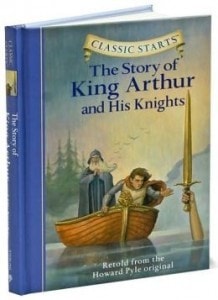 Special Dark is into knights and castles and dragons, as well as anything related to science. He is slowly but surely making he way through the book, The Story of King Arthur & His Knights
. He also checked out It's Fun to Draw Knights and Castles
from the bookmobile three times in a row. I guess we'll be getting his own copy for Christmas!
Have you ever heard of the We Both Read
series of books? These are great for reading with your children. There is a page for parents to read and then a page for kids to read. Special Dark loves to read the science books: sharks, space, the ocean.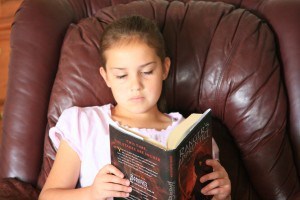 Rapunzel's Revenge
, The Ranger's Apprentice series
, and my set of old Hardy Boys books has kept Cookie reading up a storm this summer. She's very much into adventure books at the moment!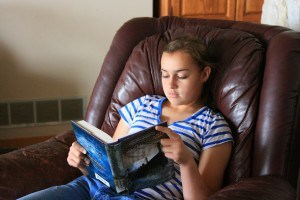 The rest of the older girls – Fudge, Truffle, Brownie, and Semisweet – couldn't wait until the fourth book in the Brotherband Chronicles
came out two weeks ago. Fudge got a little bit of a head start since it was released while the other girls were at girls camp.  She finished it first and was dying to talk about it but no one else was finished yet. She talked my ear off one evening because she just couldn't wait any longer. The Brotherband Chronicles and the Ranger's Apprentice series are companions to one another. It's definitely kept the girls busy happily reading. They were even delighted to find a music soundtrack on John Flanagan's website for Ranger's Apprentice!
Bon Bon and I read Surviving Hitler which was fabulous. I just finished Code Name Verity
. It was sad and made me cry which made the girls laugh. It did have swear words though. Why do author's have to put those in? Now I am reading Six Star Ranch
, an oldie from 1913 written by Eleanor H. Porter. I bought the book off of ebay.
What have you been reading lately?