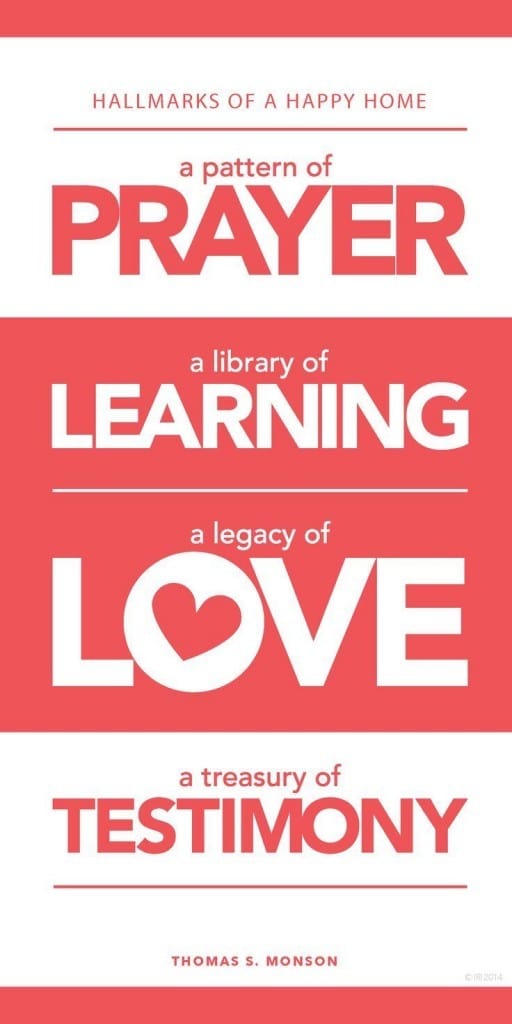 Back in 1988 Thomas S. Monson gave a wonderful talk called "Hallmarks of a Happy Home." In that address he said,
Happy homes come in a variety of appearances. Some feature large families with father, mother, brothers, and sisters living together in a spirit of love. Others consist of a single parent with one or two children, while other homes have but one occupant. There are, however, identifying features which are to be found in a happy home, whatever the number or description of its family members. I refer to these as "Hallmarks of a Happy Home." They consist of:

A pattern of prayer.
A library of learning.
A legacy of love.
A treasury of testimony.
Those are some pretty basic principles, right? Sometimes though the most simple things end up being the hardest to do. I am so excited to announce that next week will be the 5th annual Family Proclamation Celebration! This year we are getting back to the basics. We'll be covering topics like family mealtime, family prayers and scripture study, simplifying outside activities, creating an uplifting environment in our homes, building healthy sibling relationships, etc. All of these posts will cover HOW & WHY a family should do these things in order to be strengthened.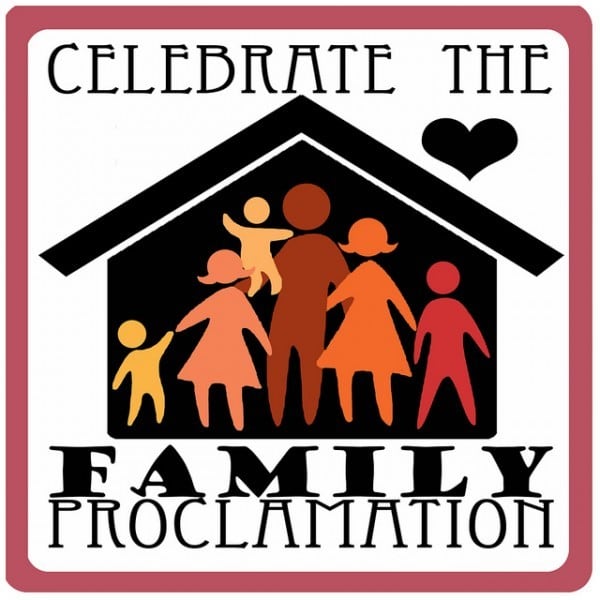 My good friend Jocelyn at We Talk of Christ will be helping me host the celebration. We also have some great guest bloggers participating this year! Here's just a peek at a few:
The ladies at The Small Seed
Camille @ Chicken Scratch
Megan @ One Willis Family
Heid @ A Lively Hope
Rachel @ The Mormon Home
The Youth @ Small and Simple Truths
A celebration is even better when others come join the fun. Come celebrate family with us! Write your own posts about those seemingly little things that are really big things that you do with your family. We'll be doing link-up parties so you can link to your blog posts and go and read other ideas to strengthen your family.
To recap:
Celebrate Family with us from Wednesday September 17 thru Sunday September 28th.
Blog link ups will be provided on Monday September 22nd and Sunday September 28th.
Get started writing posts, and help us spread the word!
Here's a button to add to your blog if you wish.