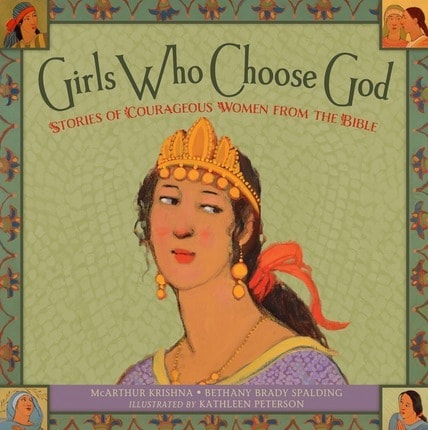 See this book? It is amazing! Any long time reader of my blog knows six of my seven daughters are named after women in the Bible. We wanted to give our daughters names to live up to, role models of righteous women who served God and chose God. We have taught them their stories by reading them in the scriptures. This lovely book with its beautiful illustrations highlights eleven women from the Bible and is a great asset for parents who want to teach their children about these courageous women. It has been a beloved bedtime book around here lately!
McArthur Krishna, one of the book's authors, willingly wrote a guest post for me to share their story of how this book came about. She wrote it while my blog was still Chocolate on my Cranium.  🙂


Well, let's get this guest blog started with a confession: I am not the right person to be doing this. My entire life I have only had chocolate once– and that was under duress. Even the smell of chocolate makes me nauseous. Ask my man– I won't kiss him if he's had chocolate in the last few minutes… or hours.
But since Cocoa graciously invited us to take up some space here, well, I had to take her up on it.
Does it count if I like caffeine-free white chocolate? Or just the Reeses Pieces white chocolate cups that use to come only at Easter until my prayers were answered and now I swing by gas stations on the prowl for them? Does that let me in the tribe?
I actually spend quality time in gas stations now. My man is from India and loves to wander the aisles looking for the latest interestingly packaged treat. For a healthy man, he has an unholy relationship with tostito's salsa con queso.
And this fall I expect I will see far too much of gas stations. We are going on a Great American Roadtrip as we traipse about promoting our new book, Girls Who Choose God.
My co-author got us started on this journey.
When Bethany's three year old asked, "Mom– where are the girls?" as she was reading her cartoon scripture book of prophets, warriors and heroes, Bethany got motivated. She looked everywhere– there wasn't a single suitable children's book focused on women in the scriptures. For many people that would have been the end of the road—but Bethany is a force of nature.
She was living in Mumbai, India at the time. Knowing I was on my annual brain-and-heart scrubbing India trip, she dropped me an email asking me to come on by. Over dosa and idlis, we chatted, schemed, and finally looked at each other—could we do this?
Yes.
But it took four years.
In between Bethany moving back to the states, me leaving my business, Bethany giving birth, me moving to India—we Skyped our way through the Bible. (I am not sure we were on the same continent for more than just a few months of the project. Obviously one or the other of us was always slightly brain-dead in the windows of time we could overlap to meet.)
We debated everything. (Knowing us, this is not really a surprise.) Which women we wanted, what those stories meant to each of us, how that meaning was different, what we thought were the core teachings, were those lessons ones we wanted to highlight for our girls, which words had the truest meaning for the ideas we wanted to convey. Everything. (See above mention of four years.)
And here we are.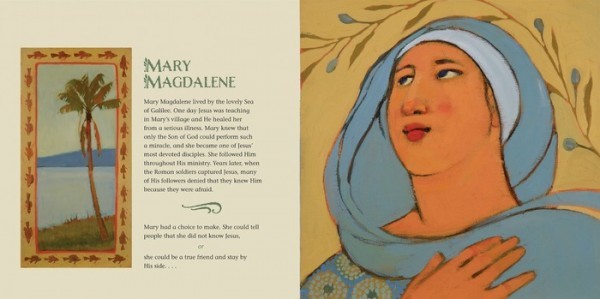 http://deseretbook.com/Girls-Who-Choose-God-McArthur-Krishna/i/5120275
Girls Who Choose God highlights eleven women from the Bible making courageous choices to serve God. We feel it is so important that our daughters and sons see these amazing role models. Daughters need to know that women also choose God and sons need to know women as their spiritual peers. Kathleen Peterson added her stunning talents to make the storybook a visual feast.
We hope it will be beneficial to your daughters and sons both. Enjoy!
McArthur and Bethany
P.S. And if you would like to cross paths with us at a gas station near you, please see our events at GirlsWhoChooseGod.com… walk up to me and say, "Girls Who Choose God" and I'll buy you any chocolate treat you want!


This book is truly a treasure! Your children will enjoy the simple text retelling the stories. There are questions at the end of each synopsis to get your children thinking about how to apply the lessons they learn from these women to their own lives. "When have you chosen to solve a problem peacefully?" "What choices have you made to show that God can trust you?" The scripture references are also included so you can find the stories in the Bible and read them together. I sure hope there are more books to come! Here's another sneak peek inside the book.