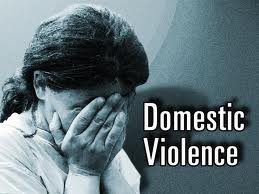 We've all seen it. Families are changing. It's harder to keep the family intact with so much working against it. The National Domestic Violence Hotline says, "Nearly half of all women and men in the United States have experienced psychological aggression by an intimate partner in their lifetime."1 Domestic violence statistics appear to be going down, but everyone knows it's because violence is being reported less and less. Safe Horizon, a Domestic Violence help organization, states that every year more than 3 million children witness domestic violence in their homes.2
Is this something we should be concerned about? Who do we blame? How do we protect 3 million children from growing up to be violent, after they are taught this is how to deal with situations they can't handle?
And if it's not violence, fear, and life endangerment, it's apathy, or even just trying to stay afloat in a deviating world. In an article in the International Socialist Review3 the following two quotes reveal the fight women encounter as mothers:
"The common problem with both the right-wing family values advocates and the pundits of the post-feminist revolution is that neither speaks to the actual reality of the majority of real women and children's lives. The family values crusaders may long for a return to the traditional family, but that family, to the extent that it ever existed, no longer does. Only 9 percent of people today live in the traditional nuclear family of two married parents with a wage-earning father and full-time mother."4
"Those who want to turn back the clock also want to reverse all of the gains that women have made in the past thirty-five years. They want to restore the nuclear family at the cost of women's lives. While some women do accept some of the family values ideology, few would be willing to give up what would be necessary to truly restore the nuclear family … To accomplish this, "we'd have to bring back the whole nineteenth century: Restore the cult of virginity and the double standard, ban birth control, restrict divorce, kick women out of decent jobs, force unwed pregnant women to put their babies up for adoption on pain of social death, make out-of-wedlock children legal nonpersons. That's not going to happen."5
The war against families comes from many directions, but with one simple outcome: destroy the family unit. Why has Satan unleashed his army against the family? The answer is because he will never have what we have (a body, a family, and people who love him), and he never will.
President Spencer W. Kimball taught that the fight against Satan and his forces "is not a little skirmish with a half-willed antagonist, but a battle royal with an enemy so powerful, entrenched, and organized that we are likely to be vanquished if we are not strong, well-trained, and watchful."6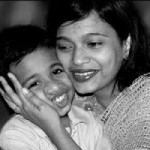 What we need are stronger families. I didn't say "perfect" families, just good people making the effort to raise good children.
Elder Jeffrey R. Holland told a story once about writing a paper for an English class. The professor handed back his paper and said, "You had the makings of a good paper here. It's too bad you didn't spend more time on it." Elder Holland was devastated. He explained, "I deserved to be devastated. Oh, I had worked hard all right—from 9:00 the night before until 3:00 that morning—without stopping, without breathing … I simply should have done better. I should have been at work much sooner. I should have written a draft or two and then left it alone for a time. I should have gone back to it in freshness and strength. I might even have asked for some suggestions. I should have reworked it and shaped it and fine-tuned it over several rewritings. At the end I should have been working with a scalpel; as it was I delivered one butchered idea, the meat axe still dripping as I walked into class. And furthermore, you don't type very well at 3:00 in the morning."7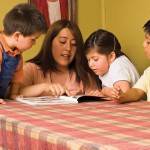 So it is with our families. I believe this is why The Church of Jesus Christ of Latter-day Saints has received from the Lord The Family: A Proclamation to the World as an inspired document. As Elder Holland pointed out, our children need to be reworked, shaped, and fine-tuned. It takes time to raise a child unto the Lord. Letting the world train a child is like offering a butchered choice cut of meat to Gordon Ramsey.
The church has progressively equipped us with materials and programs to strengthen the home and provide aids (so many aids!) to help us in this mighty war. We've talked about these concepts for a long time, but the Brethren are bringing it all together to help us be successful as we create:
Home as the new Family History Center
Elder Quentin L. Cook said, "Brothers and sisters, family history centers are now in our homes."8
It's amazing the progress that is being made on our ability to do family history work right in our homes over the Internet. Millions of records are now available for us to find our ancestors. Parents have been asked to provide this opportunity of glorified work to their children.
Elder David A. Bednar said,
I invite the young people of the Church to learn about and experience the Spirit of Elijah. I encourage you to study, to search out your ancestors, and to prepare yourselves to perform proxy baptisms in the house of the Lord for your kindred dead (see D&C 124:28–36). As you respond in faith to this invitation, your hearts shall turn to the fathers. Your love and gratitude for your ancestors will increase. Your testimony of and conversion to the Savior will become deep and abiding. And I promise you will be protected against the intensifying influence of the adversary.9
Parents need to lead by example. Search the Internet for your ancestors, connect with distant relatives, but most importantly, do the work with your children and link ancestors with descendants forever.
Home as the new MTC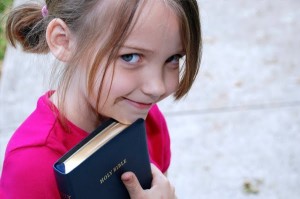 We've had the Preach My Gospel manual in our homes for several years now. Did you know it was in preparation to bring the MTC into our own homes? Back in the old days, missionaries memorized lessons to teach investigators. Now, missionaries testify, answer questions, and have to be prepared for anything that comes their way. There is no more relying on script, companions, or parents. Now it's just you and the scriptures. The new youth lesson manuals encourage a discussion format where everyone contributes to the lesson. The home is the perfect place to practice, practice, and practice. The brethren are suggesting this more and more as they urge us on to take care of the spiritual preparedness and protection necessary to fulfill our callings as greeters of the Savior to His world.
At the 2013 training for new mission presidents10, and their wives, these brethren focused on this message:
Elder Paul B. Pieper: "The Lord's work of salvation "is rescuing and reactivation and missionary work; it is temple and family history work, ordinances and gospel teaching."
Elder Enrique R. Falabella: "Family history work and missionary work are the same—missionary work, both of them." It is important to rescue people on both sides of the veil, he added.
Elder Boyd K. Packer: "The new MTC is the home. The new family history center is the home. This teaching model [the new curriculum] is going to help the youth and the parents, both, in that role."
Don't give up if your family is not perfect. No family is. But the Lord is depending on us to stand firm where we are able. We need strong families to further the work of the Lord and the work of the Lord will create eternal families.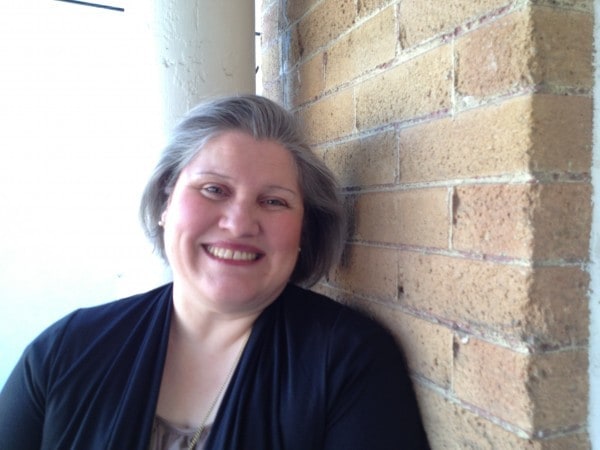 Jan Tolman is a wife, mother of six, and a grandmother of five and a half. She is a writer, as well as speaker, on the history of the Relief Society at www.ldswomenofgod.com. Several articles, written by her on Relief Society history, have been published in the Mormon Times section of the Deseret News. She has taught Institute and served as a volunteer at the Church History Museum for nine years. She urges everyone to learn something new about Church History, and especially about the incredible women of LDS faith.
References:
1 The National Domestic Violence Hotline.
2 Safe Horizon.
3 Jen Roesch, "Turning Back the Clock? Women, Work and Family Today," International Socialist Review.
4 Cited in Sharon Smith, "Abortion Is Every Woman's Right," Socialist Worker, April 23, 2004.
5 Stephanie Coontz, The Way We Really Are: Coming to Terms With America's Changing Families, (New York: Perseus Books, 1997), 95.
6 Spencer W. Kimball, Conference Report, Brisbane Australia Area Conference 1976.
7 Jeffrey R. Holland, "For Times of Trouble," Speeches, BYU, Mar 18, 1980.
8 Quentin L. Cook, "Roots and Branches," CR, May 2014.
9 David A. Bednar, "The Hearts Of The Children Shall Turn," CR, Oct 2011.
10 The Work of Salvation Needs Every Member's Help, Dec 31, 2013,

Don't forget to visit We Talk of Christ to see what Jocelyn has posted to Celebrate the Family Proclamation!