Autumn has all of the sudden turned to winter. Light snow flurries have left a dusting on our mountains and the air is just down right chilly. Which makes for the perfect time to make chili! A good bowl warms the whole body.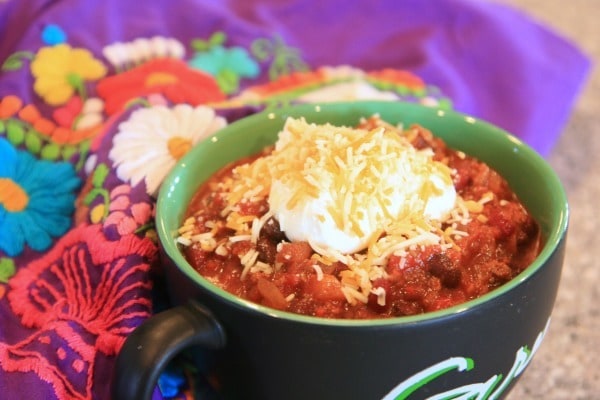 When I first decided to try this recipe  of Chocolate Chipotle Chili my father-in-law came to eat lunch. I was scared. You don't make a new recipe, especially of chili, when company is coming. What if it's too hot? Or to tomatoey? Or just plain nasty? But it was too late to make anything else. My husband called five minutes before lunch to say he had invited his dad to come and eat before heading back to Fallon with a load of hay. GULP.
I didn't need to worry. My father-in-law downed six bowls. SIX. We didn't have any leftovers.
When our Relief Society held its first annual Golden Spoon Chili Cook-Off this past Thursday I knew exactly which recipe I would be using. There were red chilies and white chilies entered. In fact, I voted for one of the white chicken chilies. It was soooo good and very creamy. We each tasted the different chilies which were labeled by number. To vote we placed a token in a baby jar with the corresponding number of the chili we liked the best.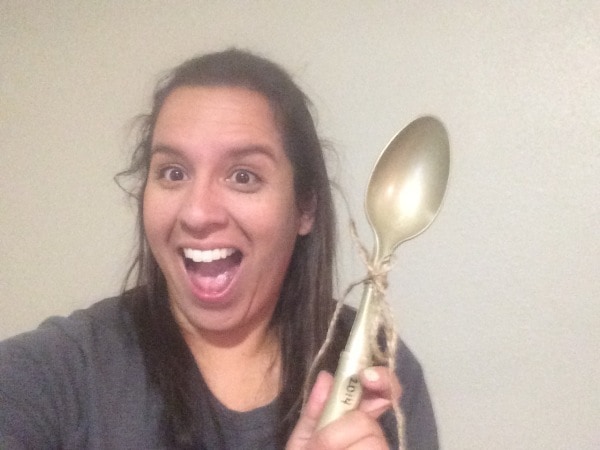 Guess whose chili won the Golden Spoon?
Voila! Chocolate has never let me down.
This chili is delicious! I have tweaked the recipe to fit our tastes adding strips of steak along with the ground beef and using a variety of beans. Its the ideal combination of slightly sweet, mildly spicy, and perfectly smoky.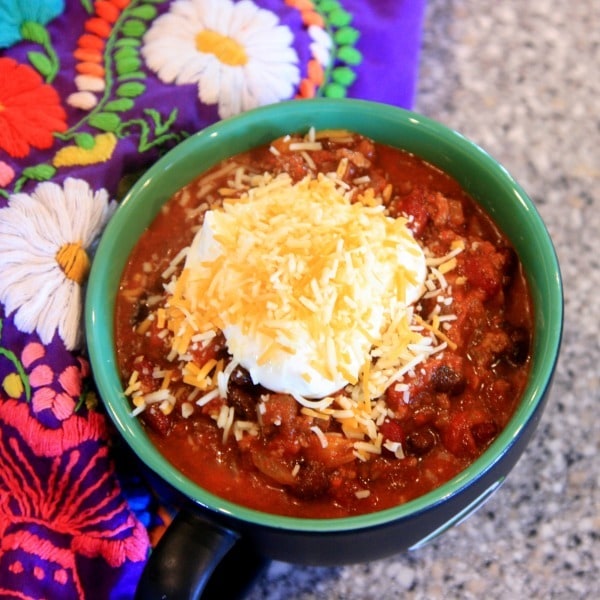 Chocolate Chipotle Chili
Author:
Montserrat Wadsworth
Ingredients
1 lb. lean ground beef
1 lb. sirloin steak, cut into thin strips
1 large onion, chopped
1 red or yellow bell pepper, minced
3 cloves garlic, minced
3 15-oz. cans diced tomatoes
2 14.5-oz. cans kidney beans, drained and rinsed
1 14.5 oz. can black beans, drained and rinsed
2 15-oz. can beef broth
5 Tbsp. brown sugar
3 Tbsp. chili powder
2 tsp. ground cumin
2 Tbsp. unsweetened cocoa
½ tsp. freshly-ground black pepper
½ tsp. Kosher salt
1 7 oz. can Chipotle sauce
½ oz. unsweetened chocolate, chopped
3-4 Tbsp. red wine vinegar
Instructions
In a large pot saute ground beef, steak strips, onion, bell pepper, and garlic until meat is cooked through. Add tomatoes, beans, broth, brown sugar, chili powder, cumin, cocoa, pepper, salt, and Chipotle sauce. Stir and heat to boiling. Reduce to a simmer and cook for 30 minutes or until it reaches desired thickness. Add vinegar and chopped chocolate. Stir until chocolate is melted. Serve as is or with sour cream and shredded cheese.