Okay, fess up! The Homeschool Blog Awards are currently underway and someone nominated this blog for the Best Blog Design category.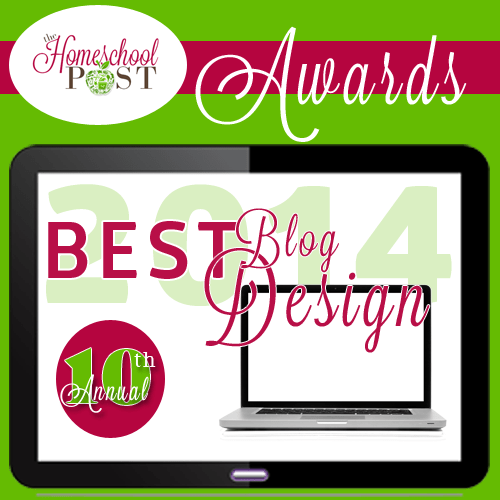 Whoever you are I am truly flattered! Making the switch from blogger to wordpress in the summertime has been a big learning curve. There are still a few tweaks I want to make here and there but thanks to feedback from you I know what is working and not working. If you have any suggestions of ways you think the design could work better please don't hesitate to use the contact form. I am all ears. And if I can't figure out how to do it I have some great friends who are helpful and knowledgable.  🙂
Now go vote! You can find all the categories for the 2014 Homeschool Blog Awards here.