My third child was born one week before Christmas. It was definitely a special time in my life as I reflected on another mother so long ago. It made Christmas extra special that year having a newborn baby in the house. I prepared this study to look further into the life of Mary, the mother of Jesus, and what we can learn from recorded scripture. Fewer than ten days of her life are recorded but there is still much we can gain from studying what is written not only about Mary but also her own words and reactions to the events that occurred.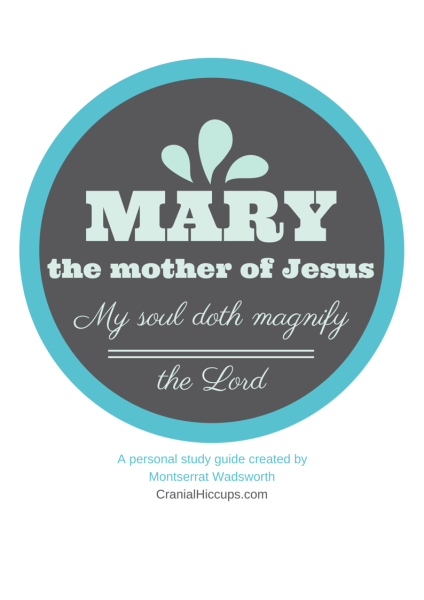 The study guide has scriptures to read with questions or statements to prompt deeper thought. Each of the events at the beginning of Luke are looked at in greater detail. Another study guide will be created for events later after Mary and Joseph's flight into Egypt.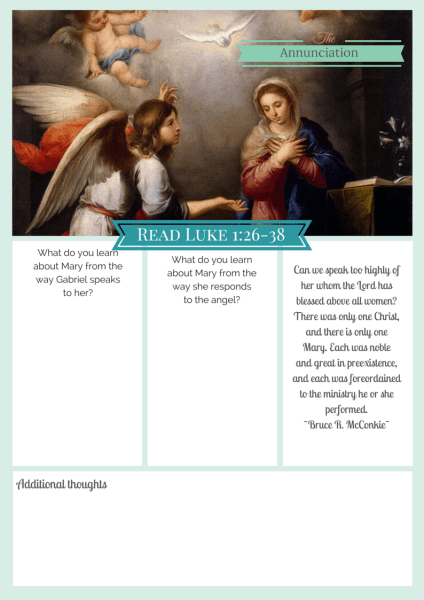 As I've studied about Mary I've come to know her as a women of great faith and courage who trusted in God. She probably did not know all that would transpire in her life or that of her Son just as we  do not know what we will go through in our lives but she showed her trust in the answers she gave to Gabriel and the words of the Magnificat spoken to Elisabeth. She truly was one whose "soul magnified the Lord."
May your study of Mary help your faith be bolstered this Christmas season!
Additional Online Reading to enhance your study:
Why Did Mary Swaddle Her Baby?