Some observant readers noticed a new person in our family's Christmas celebrations.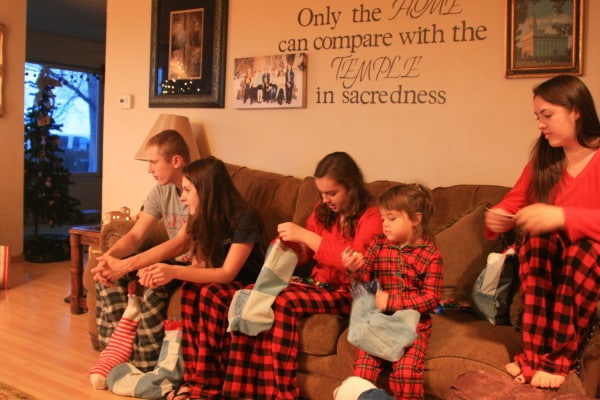 See the blondie on the far left? He and Bon Bon have known each other for a year now, having met at BYU-Idaho. He did come visit in the summertime but at that time they were just "friends." They started to seriously date each other at the beginning of October.
And, as of Christmas Eve, they are engaged!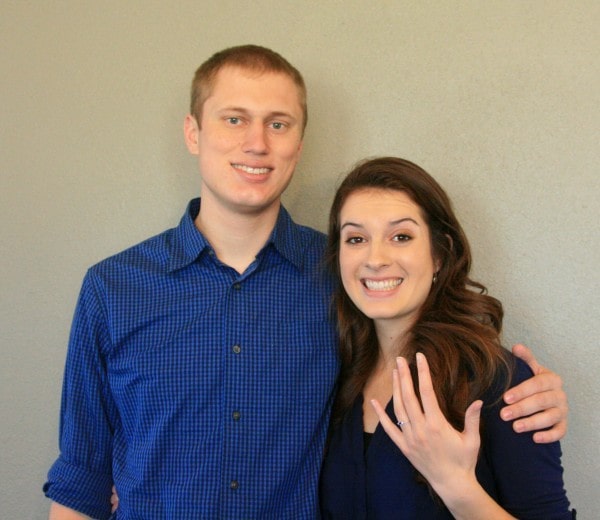 We knew it was coming when Bon Bon asked if he could come visit for Christmas.  🙂  We are thrilled for both of them! Come mid-April we will have a new son!
Of course, with all the girls around here there was much squealing and even some crying when she announced to them on Christmas morning that they were engaged. The older girls have been scouring Pinterest for wedding reception ideas, offering suggestions, and just having a ball helping Bon Bon plan as much as possible before she and Semisweet head back up to school this weekend.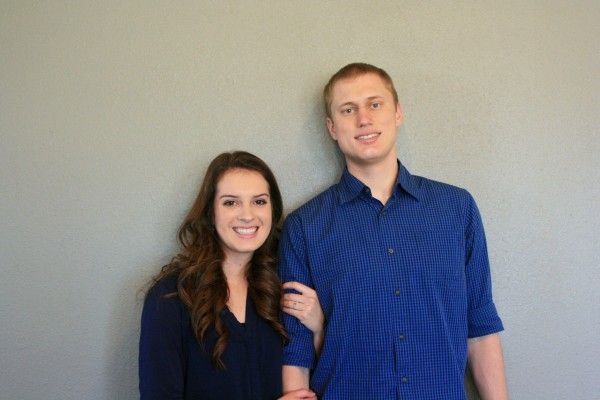 PH is a a wonderful guy – quiet, enjoys singing, doesn't mind (too much) the younger boys pouncing all over him constantly, grew up in rural Idaho, served a mission to Mexico, and is interested in biotechnology.
I can't believe this stage of parenting is upon us! Lots to do. Lots to plan. Lots of exciting times ahead!