Genetics is fascinating. What makes you who you are, at least genetically? Does it matter? Does having a specific set of DNA give you a certain identity? In the October 2013 National Geographic there was an article called the Changing Face of America that explored how multiracial the population of America is becoming. My family is a part of that.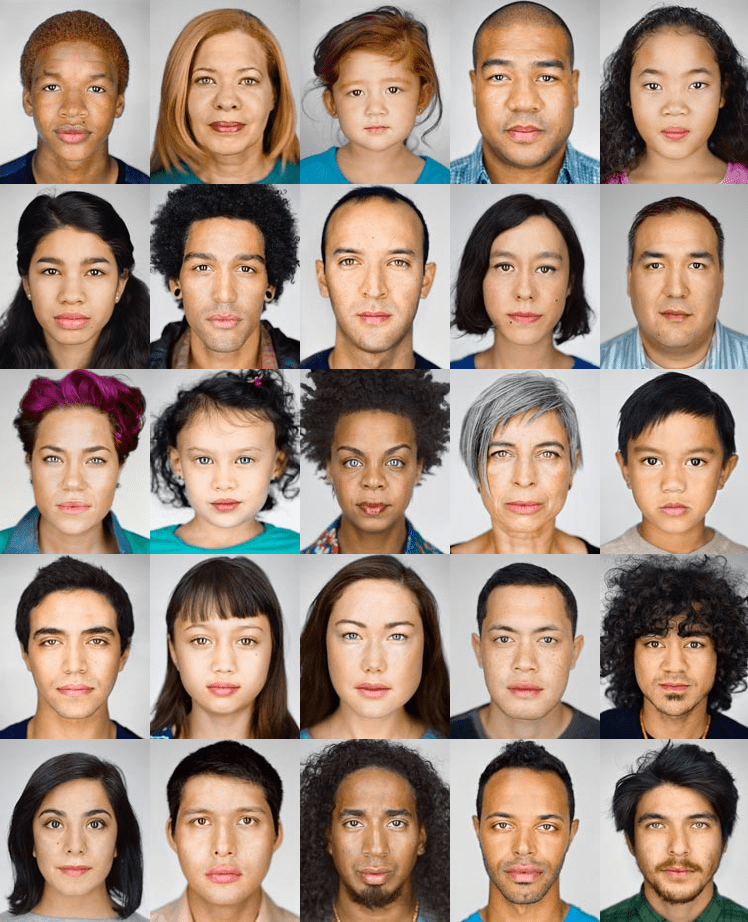 Look at these faces. Aren't they beautiful? If you head over to National Geographic you can click on each photo to read how each individual defines their racial ethnicity. You might be surprised by some of them.
Over a year ago my husband and I decided to see what our ancestral DNA make-up was from 23andMe. We knew going into it that I would have some Spanish, maybe a little Native American, and who knew what else. We also figured (correctly) that my husband's ancestral DNA composition would be kind of boring. Here's his DNA make-up. Strictly northern European, mostly from Great Britain and Ireland. How vanilla.  🙂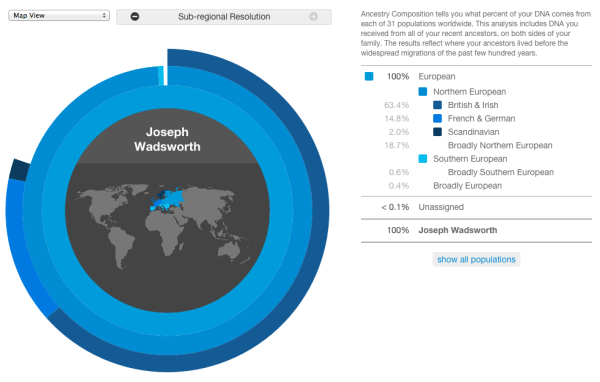 Now here's a look at mine. It has changed somewhat from the first initial report because my parents have both had their DNA tested. This has refined my results even more.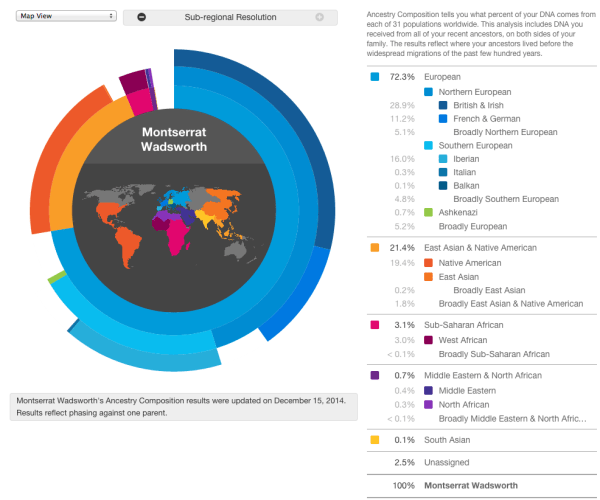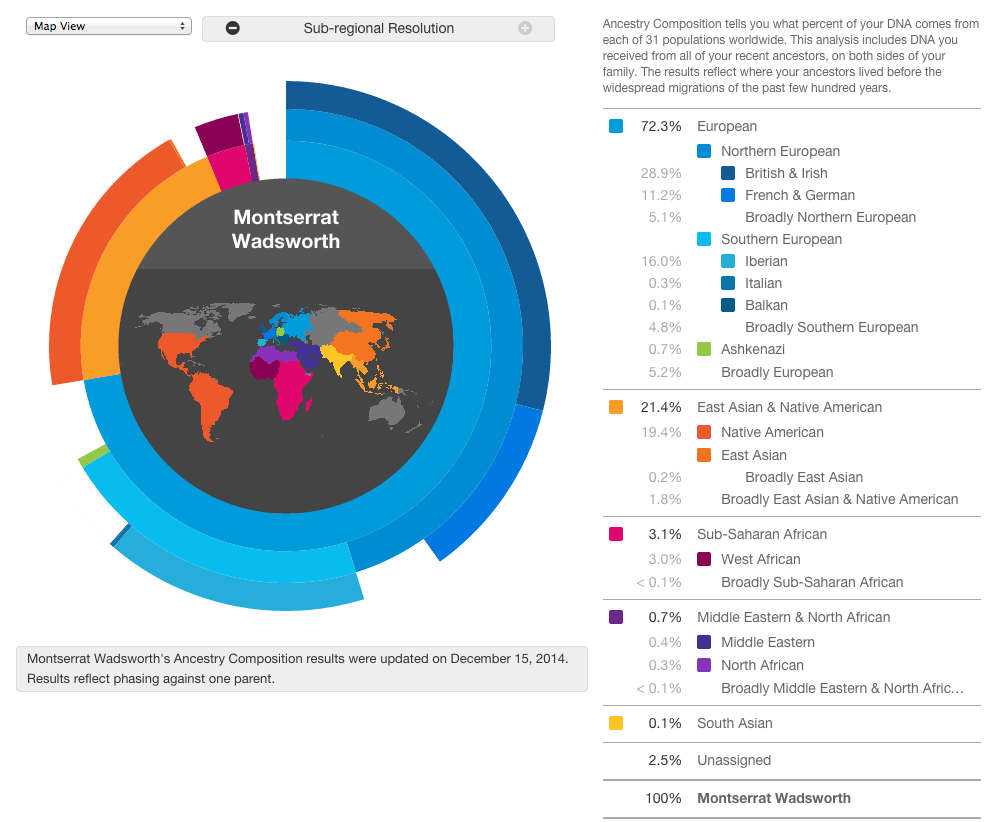 Having my parents do their DNA also made for some interesting discoveries. We initially figured my 3.8% African came from my father's side of the family, either through Moors invading Spain or through Sephardic Jews that fled to Morocco to escape the Spanish Inquisition. Check out my parents DNA results.
Will you look at that! The African comes from my mom's side! Her family has lived in Mexico for generations. Now our theories have changed. Some Spanish explorers must have brought slaves with them and whoever it is is now part of our ancestry. Isn't that a neat discovery? Another interesting discovery – both my mom and I are more "Spanish" (Iberian) than my dad! His father was born in Barcelona, Spain where his family lived for generations. It looks like they had more French/German than Iberian.
For Christmas we bought the three older girls DNA kits. We knew there would be differences in their DNA (obviously) but we were surprised at how different they actually are!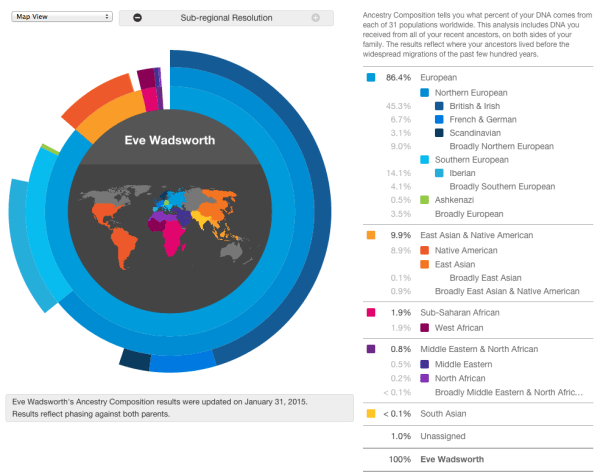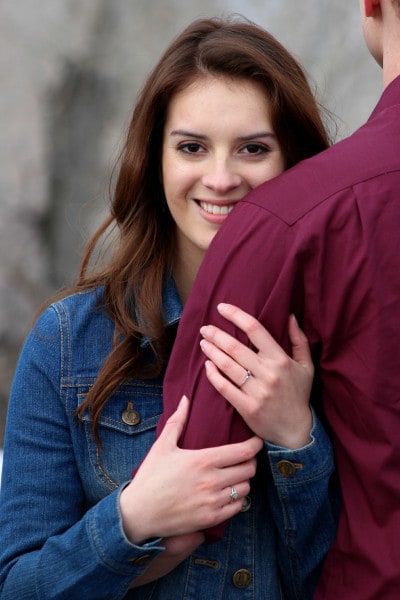 Miss Eve with the "castaño" hair color is much more Spanish (Iberian) than her sisters, by at least 9%, which is a lot! When her fiancé showed his parents a picture of her his mom immediately said, "Oh, she's Spanish?" I guess I never really thought she looked any more Spanish than the others but some people see it. She is also 1.6% more African than the other two.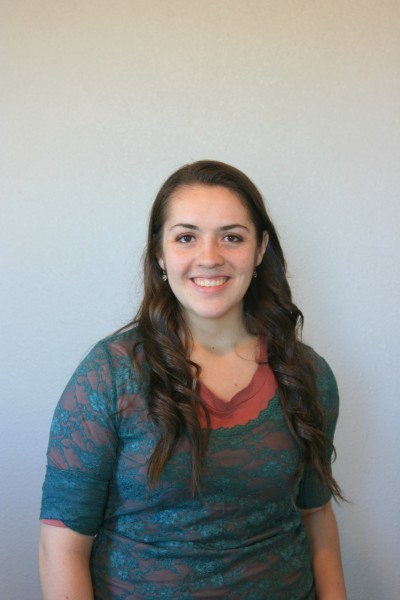 Miss Marie inherited more French/German than the other two and has more broadly northern European DNA (meaning the DNA is shared by all in northern Europe and is not specific to any one country).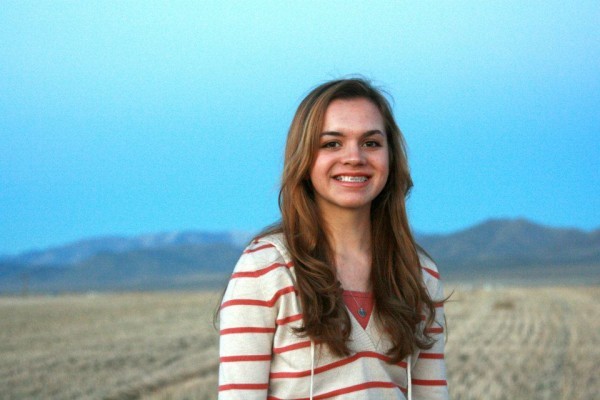 Finally, Miss Sara is more Native American and more British/Irish than the other two. One fascinating thing about Sara is her hair gets progressively more blond, especially in the summer. There is no hint of red, or the 'castaño' color that is present in Marie's and Eve's hair.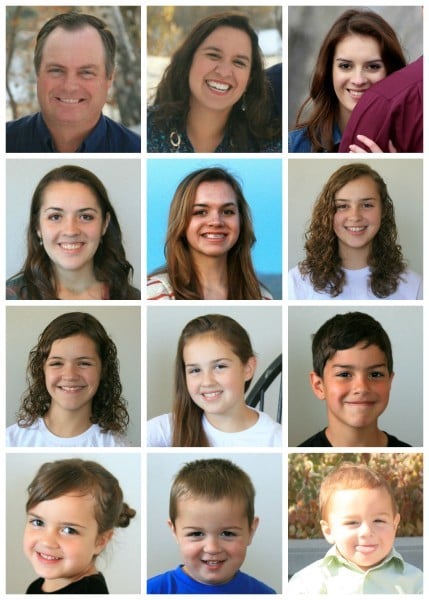 I cannot wait to get the other kids tested. Will Ira be more Native American with his jet black hair? Will Gideon and Jason have much more British/Irish or French/German because of their lighter skin and hair color? And will Julie, who is the spitting image of Sara when she was little, have a very similar genetic DNA make-up to Sara? Next Christmas the next three in line will get their DNA kits. Only time, and test results, will tell.
Have you done DNA testing? Were you surprised by the results? Has it helped you find out more about who you are? Is there anything you want to explore further in your DNA?
P.S. There will be more posts about the DNA results. It is just fascinating what we have found!